Link Building Strategies That Boost Search Engine Ranking
Off page Search Engine Optimization, SEO, or link building is a critical aspect of an SEO campaign. The approach to link building for a new website and for an already existing website are quite different.
We will take a look at how to go about the two scenarios. We will further, in this post, try to give some insights on how to get quality links from reputable website and gain some advantages including higher ranking.
Are Links Really important?

Let us begin with the fundamentals to understand why it is important to build links. There could be several reasons adduced for building links especially its benefits to users and how it could help user experience. But that, I think, would be secondary. The real expectation and reason for link building is the benefit it offers for a website's ranking in search engine result pages. Because links are a ranking factor, they are important for websites.

Websites with good quality incoming links are more likely to rank higher in the Search Engine Result Pages (SERPs) than websites with zero or fewer links.

This association of links and rankings was first introduced by Larry Page and Sergey Bin (Google Founders), when they wrote the initial Google ranking algorithm. The idea was that websites that get referrals from other sites are more valuable and so deserve to rank higher than those with no referral or fewer links. Although a lot have changed and there are many more factors to take into account when talking about ranking factors, link building is still a key factor to consider when optimizing a website for search engines. Link building still play an important role.

Experience have shown that websites with higher number of links actually rank higher than websites with fewer links. We have seen this work for all cases and that is the major reason you will find some unethical practices including link exchange and link purchases in the industry. This brings us to the next very important aspect of link building which is for us to consider if all links are good for SEO. Google was compelled to make the changes as it affects the quality of their search engine.

So clearly, we can see that not all links are good for SEO. So what can we call a good link?
You may also want to read:
Do Google Ads Affect Search Engine Rankings?
Characteristics of a Good Link

To make sure you have good links, ensure the following characteristics are met:
It should be coming fom a related website.
It should not be paid or part of a link exchange programme.
It's coming from a high authority website trusted by Google.
t appears in the main body of a page (not sidebar or footer).
It does not have the nofollow tag.

If your link fail to meet these criteria, it is certainly a bad link. It does not necessarily have to meet all requirements but it should not fail more than two of these. It should also be noted that paid links and link exchange programmes should be seriously avoided.

Natural Vs Black hat link building

For SEO purposes, natural links are better and rewarding while black hat link building can earn you a penalty. A natural link is when a website owner or blogger, adds a link to their website that points to your website because they believe it will enhance their user experience. In other words, they add the link because it adds value to their content.

On the other hand, links that are paid or are a result of link exchanges (you link to my website and I link to yours) or links added to websites for the sole purpose of passing link juice from one website to another are considered black hat link building and usually will hurt your SEO.

Does this mean that asking for links is considered black hat? No, not at all. It is acceptable to approach other people and ask them to link to your website BUT they should do it without a return and only when they believe that a link will add value to their content.

A thin line separates white-hat and black-hat link building in that manner but as you will read below, there are ways to stay on the white-hat part without worrying about crossing the line.
How to go about link Building

Link building for a new website and for an existing website are actually the same but there are just some few differences or some sort of caution that should be exercised to avoid a negative effect.

A new website is one that is less than 12 months old (the domain age) and has less than 20 pages of content in the Google index. An established website has been online for more than a year and has more content in the index.

Link Building and Authority of the Page

Links are more relevant and more benefiicial for your SEO campaign if they are coming from a page with high authority. The question you will always need to ask is: Is the page linking to you having a high PageRank? If so, that link is going to have a BIG impact on your rankings. Years of testing have revealed that the authority of the page linking to you matters more than any other factor. That's because links from authoritative pages pass more authority (also known as PageRank) to your site.

(Note: Although Google doesn't share PageRank information publicly, they still use it as the foundation of their algorithm).

You can easily check a proxy indicator of PageRank ("PageRating") using Ahrefs. Just pop a URL into Ahrefs and check out its "URLRating":


Link Building and Authority of the Site

A link's quality is also determined by a domain's authority. In general, a link from a site like with high domain authority will have a much bigger impact than a link from a site with no or very low domain authority. While these links are tough to get, they're well worth the effort. Again, Ahrefs comes in handy here. Enter any URL from the site into the tool and check out the site's "DomainRating".

Building Links for a New Website

Search engine algorithms will not expect a new website to get much links except in cases where some content go rival and get a lot of links. Ordinarily, if a website is new and appears to be getting an unusually large amount of links, it raise a flag and could be penalized.

The Search Engine Algorithms look for patterns when accessing the quality of a link or website.
The implication for this is that if a new website gets a lot of links in the early stages, this is against the normal pattern and it may raise some flags.

In general, at this stage try to concentrate on creating links that help in establishing your website's identity online and start building your reputation as someone (website or person), that is willing to help other people by answering their questions or providing suggestions on how to solve their problems.
Link building for an established website

Building links for an existing website or an established website is slightly different. You can at this point try to position your content in front of the people that are more likely to naturally link to it.

There are three effective ways to do this, the first one is through paid social media campaigns, the second one through email outreach and the third one through guest posting.
Poor Link Building and Google Penalties
An algorithmic penalty that specifically targets sites that use spammy link building techniques (like shady guest posting and blog comment spam).
How to Avoid an Algorithmic Penalty

Only build white hat links. There's data to show that you can dodge Penguin by minimizing exact match anchor text (anchor text is part of the story…but it's more about trust). That said, the easiest way to avoid Penguin is to avoid shady links (regardless of anchor text).
Manual Penalty/Unnatural Links
What It Is: A manual penalty from someone at Google. Unlike Penguin, Google will send you a message via the Google Search Console
Unnatural Links
How To Avoid It:

No one outside of Google knows how sites get targeted for manual penalties. The point is that an algorithm spots a website that's potentially gaming the system. And they bubble that site up to someone at Google for a manual review. So the best way to avoid a manual penalty is to have a clean link profile. Unlike with Penguin, you can recover from a manual penalty by disavowing links and filing a reconsideration request.


To avoid any troubles, make sure that you follow the simple guidelines below:
Make guest post only on related websites. A link from a related website is good while a link from an unrelated website is of no value.
Make guest posts on high quality websites. Avoid websites that do not have original content of their own.
Make guest posts on websites that have strict publishing policies.
Do not optimize your anchor texts when adding links. In the past it was important to have keywords in links but since Panda and Penguin this is penalized by Google.
10 Bad Link Building Techniques You Must Avoid
There are at least 10 types bad links that can get you penalized – algorithmically and through a manual action. Every SEO professional worth their salt knows that links (along with content) are the backbone of SEO. Links continue to remain a significant ranking factor. What happens when you get bad links on enough of a scale to harm your site? Your site can get algorithmically downgraded by Google – or worse, you get a manual action. While Google maintains they are good at ignoring bad links, enough bad links can harm your site's ranking.
Below we explain 10 different types of bad links that can get you penalized, and what you can do about them.
1. Press Release Links
Press release links were popular about 10 years ago.
These links were super easy to get.
All you had to do was write a press release and syndicate it to hundreds of press release distribution sites.
You'd quickly get hundreds of links.
Like any SEO tactic that worked well, it got abused.
Now, Google considers press release links a link scheme because these are so easy to manipulate.
You especially want to avoid any press release links that rely on over-optimized anchor text targeting your main keyword.
If you absolutely must have a website link due to factors beyond your control, use naked URLs or branded URLs as your anchor text, and use only one link from the contact area of the press release.
2. Discussion Forum Links
To be clear: not all forum discussion links are bad.
If a link is coming from a good quality site, an established user, and the link itself is not manipulative or spammy, you probably will want to keep it.
However, if you have thousands of links coming in from foreign discussion forums, they are all low-quality spammy links, and they continue to come in, you may want to disavow them.
Any links that look spammy won't do you any favors in Google's eyes.
3. Links From Foreign Guestbooks
Links like these are also manipulative. Links from foreign guestbooks can be placed manually or with the aid of an automatic program. Enough of these at scale can cause ranking drops.
When in doubt, disavow.
4. Many Random NoFollow Links
Think you can fool Google by randomizing your footprint just enough so that your spammy link building will go undetected?
It is exceedingly difficult to create randomized footprints that you think Google will not detect.
If you are using an automated program, it is increasingly likely that Google will find the footprint of that automated program, unless it is truly random.
Why? The simple act of nofollowing the link is a footprint.
Thousands of links from many different sites that are all nofollowed is an indicator that something spammy is going on.
5. Private Blog Networks (PBNs)
PBNs used to be a great way to build links to get rankings. You could randomize your footprint and all would be well.
You could continue to see significant gains from using these techniques. Not anymore.
Now, PBNs on a massive enough scale can tank your site and cause it to lose organic traffic.
Google is able to detect – and punish – most PBNs.
Some PBNs may take longer to spot than others, but eventually Google will catch on.
6. NoFollowed (& Followed) Social Bookmark Links
Social bookmarking links are also considered to be manipulative by Google.
This can get you in trouble if you do it too much.
Think about it. They are all manually-placed and are spammy as hell.
It's no wonder Google considers these a link scheme.
7. Directory Submissions (or a Directory Submissions Service)
Directory submission services love to tell you that you will get great traction from their links. "We'll help increase your Google rankings!!" they will say. However, nothing could be further from the truth.
Submitting to low-quality directories will likely do more harm than good for your rankings.
As with many things in SEO, there is an exception.
It is OK to use relevant and targeted directories for natural link building – especially in local SEO.
8. Blog Comments
Historically, blog comments have been one of the most-abused tactics in SEO.
Comment spam is an ancient link acquisition tactic to avoid. In fact, you can thank spammy blog comments for the introduction of nofollowed links. The goal was to prevent spammers from getting SEO benefits from abusing the comments section.
But there is a right way to approach blog comments. The key is leaving topically relevant comments on topically relevant sites.
9. Links From Fiverr or Other Cheap Link Services
This is yet another abused tactic in SEO. Again, this is so egregiously bad that, while they are not part of Google's guidelines, the patterns and footprints left behind are likely obvious to Google's algorithms.
It would not be hard for Google to set up an investigative protocol to sign up for accounts for these services, pose as SEOs or other webmasters, and check out the most common patterns used by these services.
Just always remember – that person you're talking to on the black hat forums regularly could very well be a Googler.
10. Links Built by Automatic Link Building Programs
Ever heard of tools like GSA Search Engine Ranker, Scrape Box, or XRumer? Sure these tools can build you lots of links. However, in recent years, these programs have become less effective. This SEO professional does not recommend using these programs for your SEO efforts, especially not on your money site.
If an SEO can think of it, it is likely that Google is already several steps ahead with pattern variations already built into their algorithm.
Conclusion
In conclusion, Search Engines are guided and if you will win their love, you will have to do what the search engines love also. Search Engines love quality content and quality links. This post have taken us through the basic steps to ensure that your links can will the acceptance of Search Engines.

Do share this post if you found it beneficial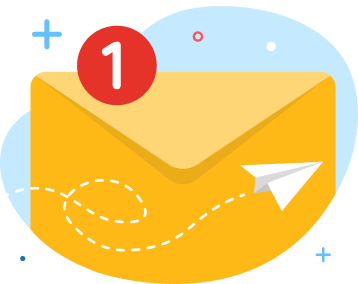 news via inbox
Nulla turp dis cursus. Integer liberos  euismod pretium faucibua