Best SEO Practices to Drive Website Traffic
Getting more website traffic is extremely important for Search Engine Optimization (SEO). It's also very important that the visitors you get should be coming from organic traffic. Organic traffic are the visitors you get to your website through unpaid sources.
When you advertise your website on Google or other medium, they are paid for and do not constitute organic traffic. This post is more concerned with how to generate organic traffic.
Further reading:
How to check your website speed
On-Page and Off-Page Search Engine Optimization – Keys to SEO Success
SEO Tips For a Local Google My Business Page
Search Engine Optimization (SEO) is ever-changing and the change increasingly tends towards greater focus on user experience. Search engines are increasingly adjusting their ranking patterns to get highly relevant results on top of its results – what is generally referred to as Search Engine Result Pages (SERPs).
A good SEO Checklist is the key to keeping your organic presence for your website and taking the best advantage possible. That's why we've created this SEO Checklist. It's the list of all the essentials you need to fully optimize your website and it will help you drive more traffic and deliver higher conversions for your online business. Before you begin the implementation of these recommendations, it is vital to conduct an SEO audit which will help you determine the changes needed to make better progress.
Further reading:
How to check your website speed
Common Mistakes That Affect Website Performance and Search Engine Ranking
ONSITE SEO CHECKLIST
OnSite SEO which is also referred to as OnPage SEO focuses on optimizing content for target keywords. This includes use of proper heading, keyword placement, content quality and many other factors.
Title tags are the main indicator and headline for what a page is about. Search engines use title tags to understand if and how the content on a page would be useful to a site user. When a search engine displays multiple search results, a concise and descriptive title helps the user know your link is the best to click on.
In setting up title tags, you must do your best to avoid Duplicate title tags. Duplicate tags confuse search engines that are trying to determine the relevancy of each page on your site. If you can't create unique title tags for certain pages, you should consider whether or not the content should exist in the first place.
Avoid Missing Title Tags: Because users and search engines use title tags to understand what a link is about, missing title tags compromise a page's ability to rank for that content in SERPs.
Long Title Tags: If a title tag is longer than 65 characters, it may be cut off when it is displayed on a search results page. Titles should comprise of at least 10 characters and should not be longer than 0 characters. We have seen search engines display as much as 70 characters but we recommend you stick to not more than 60 characters.
A fully visible title helps the user know exactly what the link is about. If they can't parse what the link is about quickly, they may abandon your link for another.
Redirects forward one URL to another. Setting up redirects is a way to have visitors to a particular web page sent automatically to a different page.
Further reading:
 How to implement SEO friendly Redirects in WordPress
There are a couple types of redirects.
301 – Moved Permanently
This redirect is an HTTP status code for when a page has been moved to a new location or URL. The major benefit of a 301 redirect is that all the value or clout of all the inbound links to the first URL will carry over to the new URL. You might use a 301 redirect when a website changes domain names.
307 – Moved Temporarily (formerly 302 – Found)
This type of redirect is much less common, but allows a temporary movement of one link to another. Unlike the 301, the value or clout of the link does not carry over to the new, temporary URL. A case of a temporary redirect would be during website/page maintenance.
Many sites allow users to visit them through different hostnames which may or may not include the www. (http://yourdomain.com and http://www.yourdomain.com). It's important that all of your hostnames direct to the same site. This is called url canonicalization. It simply means that the search engines will be made to index only one url format.
So you need to choose whether to allow or not allow the www to be added to url url in search engines. This has become important because search engines could view the url with www to be different from the one without the www and this creates a lot of duplicate issues which search engines do not like and for which your website could get a penalty.
Reachability refers to the ability to access the most important pages on your site in a small number of clicks. Your top landing pages must be designed to allow easy access to your entire website. Good reachability makes for a better user experience. It also helps search engines crawl more pages, faster. If search engines can't access, and therefore can't read, pages on your site then they cannot be indexed or ranked.
Anchor text is the clickable text of a hyperlink that leads to another page on a website. Like title tags, users and search engines use anchor text to help decide what the destination page is about. This makes for more efficient indexing and more relevant user browsing. Descriptive anchor text also contributes to link relevancy – a big factor in SERP rankings. Anchor texts have also been useful in reducing website bounce rates.
Broken links are links that return an error instead of going to the destination page, file, or image. They can occur for a variety of reasons, like linked content being deleted or a URL being moved.
Further reading:
How to Fix 404 Errors in WordPress After Changing Permalinks
Broken links can negatively affect search engine rankings because they stop crawlers from indexing your site completely. This means less coverage and poor rankings. Broken links are also a poor experience for the user. If a user encounters a broken link, they may be discouraged from visiting other pages on your site.
Generally, shorter URLs are better. Since search engines display URLs as part of search results, long URLs may be cut off and deter users from clicking. Shorter URLs are easier to share socially and are more readable. There are several recommended practices for structuring URLs.
Dead end pages have no outgoing links on them. If a user or web crawler hits a dead end page, they are unable to navigate anywhere else on your site. Dead end pages are a poor experience and can negatively affect SEO.
Otherwise known as a HTTP 404 code, Page Not Found errors appear when a visitor tries to access a page on your site that does not exist (has been deleted) or moved. If moved, a 301 redirect would be the appropriate solution. Sometimes, you may need to use the .htaccess file to redirect to a more appropriate page.
Customized Page Not Found pages can create a better experience for visitors, and tell search engines not to send traffic to a non-existent page.
Duplicate content refers to content that appears at more than one URL. As a result, search engines are forced to prioritize the relevance and originality of each piece of content. This problem has been common with some SEO plugins developed for Content Management Systems like Joomla, WordPress,
Drupal. You can find a way to tweak your settings to avoid this problem. Often this means only one piece of content will be ranked in SERPs, which may lead to poor placement for your URL. Canonicalization or 301 redirect can be used to address duplicate content.
Duplicate Meta Description
A meta description is the descriptive text that sits underneath the title tag on the SERP. Duplicate description for multiple pages on your website can reduce traffic from search engines if users aren't able to differentiate between pieces of content on your site.
Too many links can negatively impact how search engines assess the quality of the page, and make your site harder to navigate. Google's Matt Cutts recommended less than 100 links on a page is a good rule of thumb. While you won't be penalized for going over a certain threshold of links, it comes down to the authority of your site. In short, the more links you have, the less authority (PageRank) will be allocated to each one.
Server errors indicate there is a problem that keeps your web server from returning a requested page. There are numerous server error codes, but common ones include:
Error 500 – Internal Server Error
Error 503 – Service Unavailable
Error 504 – Gateway Timeout
The Robots.txt file serves a useful purpose of restricting crawlers from certain pages. The Robots.txt file can be used to restrict search engines' access to all or part of your site. They can also be used to save bandwidth on your site, which can contribute to faster page speed and load times.
Session IDs are snippets of data that are used to track visitor activity. They are sometimes included at the end of a URL. Unfortunately, search engine crawlers have trouble understanding these IDs, as they aren't concise or descriptive of the content the link represents. They aren't intelligible to humans either. Parsing URLs that include session IDs or other parameters also consumes unnecessary crawler bandwidth that may result in fewer pages indexed on your site.
On-site links (also known as internal links) refers to the way pages on your site lead to one another. Onsite links help visitors navigate the content you provide. They are also the building blocks for the structure (or hierarchy) of your site and reduce your website bounce rate. Finally, on-site links help distribute page authority throughout your site. Better internal linking means increased and better quality visitor engagement. It also makes it possible for crawlers to navigate and index your site – hence, better rankings.
The amount of text on your website indicates to crawlers the depth and quality of the content you can provide users. Pages with low word counts may receive poor placement in SERPs.(see Google's update) because crawlers can't determine the viability of the content. The number of words you have on a page will vary.
But as long as your content is relevant and targets a specific keyword(s) that addresses customer needs, you will be rewarded by the Search Engines.. Low word count aims to address poor user experience more than anything. Again, this does not mean you have to write irrelevant content just to increase the word count. The primary focus should be how the content addresses user queries and that is what Google is primarily interested in.
Image descriptions assist search engines with indexing your site's non-text content. Incorporating appropriate keywords into your image descriptions or titles will allow those images to show up in search engine results, potentially driving additional traffic to your site. Image descriptions also benefit those using text browsers, screen readers, or other assistive technologies for the vision-impaired.
PERFORMANCE CHECKLIST
Website speed has now become a search engine ranking signal. This goes to show how much emphasis Google is placing on user experience. How fast your web pages load has a tremendous impact on user experience, conversion rates, and the number of pages that search engines can index. Crawlers have designated crawl budgets, so the longer your pages take to load the fewer pages may get indexed.
SECURITY CHECKLIST
When forms aren't accessed through a secure connection (https), it can compromise the security of information visitors submit in forms on your site. Secure forms protect emails, passwords, and more from being intercepted by malicious individuals, builds customer confidence and increases the potential for conversions. This makes the use of SSL very important for every website. Take note that the use of the https protocol has also become an important ranking actor in Google.
Insecure Meta Information
Insecure meta tags on your site provide information about the underlying software that could help someone attack or compromise your website.
REPUTATION CHECKLIST
Inbound Links: Links from Top Sites
Your site's reputation and search engine placement can be influenced by the number of sites that link to it. But more important is the quality of the links. The more sites that link to your pages, the more authoritative, trustworthy, and relevant search engines will interpret your site to be. If the sites that link to your pages are very authoritative, this is an even stronger signal to search engines that your pages are authentic.
An important rule of thumb for any linking strategy is to always prioritize quality over quantity. Because in the end, search engines use a number of variables for link analysis:
The number of links to your pages
The popularity of the sites linking to you
The relevance of links to your pages – Does the anchor text include target phrases on your site?
The linking history of the site linking to you (Spammy websites tend to link to each other)
The freshness of the links to your pages
Social shares – Are your pages linked to on social media platforms?
Conclusions
This SEO Checklist will help you navigate the "must do's" for an optimized website. The starting point is to conduct an SEO audit and proceed to implement the recommendations list in this post. All the checklists are very important and none should be preferred over the other. Ignoring or downgrading one in preference for the other could hurt your overall SEO efforts.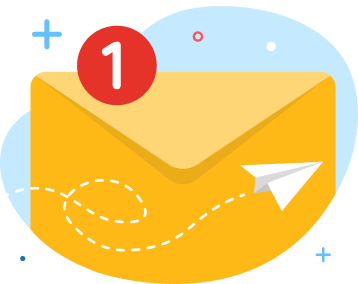 news via inbox
Nulla turp dis cursus. Integer liberos  euismod pretium faucibua