SEO Tips For a Local Google My Business Page
The success of every online business depends on the marketing methods adopted for its growth Business owners know that marketing online is important and they invest a lot of resources on marketing campaigns. The common strategy adopted by many is to set up a few social media accounts. Website do a lot for every business but the website is useless if people cannot find it, so, to get people to find your business, you have to get your business available where people are and then they can easily find it. That is in Google, Bing, or other search engines.
Further reading:
3 Important SEO Considerations Good for E-Commerce Websites
20 Ways You Can Reduce Your Website Bounce Rate
Google accounts for about 70% of online searches and one out of every five of those searches is regarding a business or place. That's where Google My Business comes in. It's a service that allows the physical location of your business to be found on Google Maps, letting customers track you down more easily. If you don't have your business listed on Google My Business, you need to put this on the top of your "to do" list immediately. It's one of the best things you can do to expand your customer base and get easily found by those who are searching for business to serve their needs.
What Are the Benefits of Google My Business?
It Serves as an Easy-to-Reach Directory
Gone are the days when people reached for a phone book if they needed a specific service. Google My Business serves today's directory, especially for local businesses. Even if you don't have a website, customers can search for your category (e.g. plumber, bakery, or photographer) and see a list of local businesses in that field.
When your business is listed with Google Maps, your exact address and location is given to customers. They don't have to wade through the "contact us" section of a website or click through your Facebook profile to find out where you are. If customers are searching using their mobile device, Google Maps includes GPS navigation, providing turn-by-turn directions to your door.
Being listed in Google maps provides free advertising for your business. Today's search resuls also provide info on some businesses as found in Google maps. Free advertising is what you get with Google My Business. Even if your small business does have a budget for advertising, you can still take advantages everything you can and advertise to customers in your area for no charge. Google My Business offers this great benefit.
More from our blog:
SEO Best Practices That Will Drive Traffic To Your Website
How to secure your website from attacks using the .htaccess file
How to Use Google My Business Optimally
Nowadays, an optimized Google My Business profile & listing becomes more and more important for businesses as it allows you to increase your business exposure and search traffic. In this way, businesses can appear on queries that match their products/services in local search results.

Below you will find some tips to help you add value to your business listing.
1. Make sure your contact details are correct
Follow the Location Verification process It is very important to provide your physical address, your phone number, your website URL and your accurate business hours.
2. Add your Complete Business Info
In the "About" menu of your Google+ Page, you can add a tagline and an introduction with links and chosen keywords to your business which will become your meta-description. Try to make your "story" as compelling as possible to encourage CTR with features as sub headers, bullet points and short paragraphs. Don't forget to keep it updated.
3. Emphasize on the category
Categorize your business listing so as to make it easier for your customers to find you on the network, but also make your business stand out from the other pages of similar interests.
4. Perform regular updates on your content
Once a week you need to update your Google+ page with posts so as to help Google index your content faster. An easy way to do that is to also share the content that you publish on your other social media pages to your Google+ page but if you have time it would be even better to create unique content in Google+ and more oriented to Google+ communities.
5. Add photos and videos to empower your message
Add photos to your Google+ page so as to show people your products/services and how your business looks like. These are the photos you can upload: A Profile Photo, A Logo Photo and a Cover Photo. Google+ also gives you the chance to add animated GIFs.
6. Optimize Your Posts
The first 45-50 characters of your Google+ posts should contain keywords as they become that post' page titles in Google's search results. Post regularly, include famous hashtags and try to accompany your posts with photos, industry news, events in town, employee or sales announcements or posts that answer questions that customers have set. Also don't hesitate to add videos with keywords.
7. Claim Your Page's Custom URL
If you have set up your Google+ page for over than 30 days and you've got a profile photo and more than 10 followers, you can claim a custom URL that matches your brand. This custom URL will be much easier discovered and shared.

8. Build Your Page's 'Link' Section
Every Google+ page gives you the opportunity to add links essential to your business in the 'Links' section. You could add a link to your website, your blog, your social media pages or any page you want to drive traffic to and from.

9. Link Your Website to Your Google+ Page
You will have to verify your website in the Search Console. Then, link your Google+ page to your website via Google+ Settings and allow your Google+ page to appear in the right side of search results and provide an inbound link to your website. Add also a Google+ badge on your Website to show people that you also have a social presence there. Finally, don't forget to also implement rel publisher to link google+ page with the website (a webmaster is required) and select the feature in the page "link my website". Format of the request for rel publisher:

Add in every page inside the head of the website

<link href=" g+ page URL" rel="publisher"/>

10. Engage with others
Start adding people relevant to your business to your circles and then the majority of them will add you as well. Adding people to your circles, following and interacting with others in your industry will give your business page more exposure and trigger the sharing of your posts. Also do not neglect to join Google Plus communities (they are like Facebook Groups, Online Forums etc.) related to your location and interests. Make comments; participate in relevant discussions and hangouts.
11. Measure your actions
Now that you have had your Google+ listing and business page set up and optimized, you need to track your Google+ success. Check your Google My Business Insights and Google Analytics for traffic from your Google+ Page, behavior data and control if any of your posts resulted in conversions.
More from our blog:
How A Plugin Installation Can Crash Your WordPress Website
Key Aspects to Pay Attention to
To be able to optimally use your Google My Business page to the full benefit of your business, remember to implement the following as you optimize your page:.
Use Keywords
Filling out the keywords and category section of your profile may be the most important step. Write a product description or a description of your business that's appealing and describes what you do. However, don't overdo it on the keywords, as that could actually cause your ranking to decrease.
Utilize Images and Videos
A business that is listed on Google My Business is allowed to add up to 10 images and five videos at no charge. Again, this is free advertising, so make the most of it! Include pictures of the outside of your establishment so visitors know exactly what they're looking for when trying to find you.
Create a Google My Business Page for Every Location
If your business has multiple locations, creating one overall Google My Business listing isn't going to do the job. Have a different listing for each location with its specific address and phone number. If your business serves multiple cities, create a single page and list those multiple cities in your description.
Encourage Customer Reviews
If you have satisfied customers, ask them to share their experiences and rate your services on Google My Business. It seems simple, but a better rating truly will attract more customers in a big way. Make sure you have genuine reviews, though. If you have reviews that Google thinks aren't authentic, or it appears that you're simply soliciting reviews for a higher rating, your listing could actually be pushed down.

Did we miss out any useful tip, you can let us know about it. also feel free to make your contributions in the comment box.
Easy Ways to Get Product Reviews
We have suggested some easy ways to get product reviews and we will uote the recommendations we made in an earlier post on where we discussed 3 Important SEO Considerations Good for E-Commerce Websites
Generally speaking, product reviews help your store in a few but significant ways.
Shoppers have become very interestested in reviews and will likely never purchase a product without knowing how it's going to work for them. Product reviews are a reliable way to get the views of real users of the product and this is useful to determine and assess their exeriences with the products. Users read the good, the not-so-good, and the downright ugly to make the all-important decision:
The immediate benefit of reviews is that they can make your future customers feel that much more confident about a urchase. The more reviews you have, the more convinced a shopper will be that they're making the right decision.
Reviews can help increase a store's online presence, too. Since customer feedback appears on each product's page, reviews can help pages be found on search engines via unique keywords.
Additionally, if customers share products they've reviewed across their social networks, it's more exposure for those products and for your brand.
Reviews can also help even the producer or developer better understand their own products. You can spend hours using a product, but chances are customers will notice things you never would. That means your customers can give you great feedback, ideas for improvements, or even incredible marketing ideas!
How Then Can You Get More Reviews for Your Product
Here is a quick guide, some useful tips that can promote reviews for your product:
Request Reviews From customers directly
You can make a subtle request from customers for a review. It is a good way to get customer reviews and had been very succccessful. Ask the customers who have made a purchase from you for a review about a week after their order would have arrived (or later, if your customers aren't likely to use your products right away).
Make the review process Easy
Don't send customers to a review forms riddled with unnecessary fields. You need a name, an email address (for contact or verifications purposes only), a rating, and the review.
If you think it's necessary, you may also ask customers to write a title (or headline), and to provide a broad location (such as a city and/or state). If you want customers to be able to include images or video, use an upload function that you've tested on all devices.
Offer an incentive to Reviewers
Customers could be given a bonus, a discount or some incentive that provide some extra benefits for free just to get them write a review. Incentives are a great way to get people excited to quickly write a review and benefit from an existing offer. This can range from tacking rewards for reviews onto an existing rewards program, or creating new incentives for reviewers.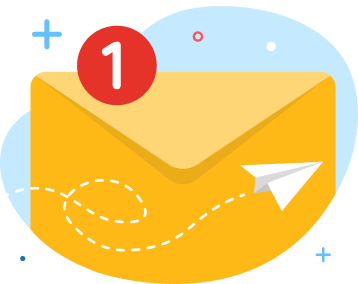 news via inbox
Nulla turp dis cursus. Integer liberos  euismod pretium faucibua