How to Optimize Your Website to Boost User Experience
The constant changes Google makes to its search algorithm demands that Search Engine Optimization should be conducted more cautiously, properly researched and monitored. We have been engaging in a lot of SEO for our own website and for those of our clients while monitoring their performance. So based on real life experiences, we can emphatically state that user experience is a critical factor used by Google in ranking websites. In fact, we have seen a strong and direct correlation between user experience factors and search engine ranking. For example, it is almost impossible to rank in the top 10 results in Google without a mobile friendly website. So even if you have done a good on-page optimization and you run frequent unique content updates, you won't see the results you desire if your website is not optimized for mobile users.
Why? you may ask. Well, Google has been very clear about its purpose and you will find that even in its mission statement and core policies. Google wants to be the best at serving its users with the best search results. Now, more users use mobile devices than laptops and desktops put together and so, if you do not have a mobile friendly website, then you are not going to be impressing the bulk of the searchers and you will be giving a bad experience. Now, Google wouldn't want to be serving users with websites that only degrade its search quality and so if you are not complying with its quality guidelines, it will deindex your website or downgrade its ranking position, whichever it considers better.
So if you were not taking User Experience seriously, this post gives you reasons to start optimizing for good user experience. First, we consider some critically important UX factors you should take very seriously and why.
Further reading:
User Experience Factors
User experience which is sometimes abbreviated as UX is concerned about the elements of a website that enhances its usability and drives the users towards the achievement of their goals. It is the experience users have while interacting with a website. This definition underscores two components:
The elements of a website that enhances its usability.
The achievement of user goals.
There are two levels of user experience assessment. These are whether in the cause of interacting with the website, the user is happy and satisfied or unhappy and dissatisfied.
It follows that improving your website user experience, you should be concerned about these critical factors that will enhance your website user experience:
Ease of navigation
Grammar and errors
Call to action
Speed
Clickability
Mobile friendliness
In-depth coverage of subject matter
Clarity and simplicity
Visuals, images and color contrast
Page ads and intrusions
1. Ease of Navigation
Your website should be easy to navigate. From the homepage, it should be easy to access all the important pages. You may want to use dropdown menus and submenus to link to internal pages and sections. Make it easy for users to find what they want. A functional search button on the page will also enhance navigation.
Further reading: Most Important SEO Metrics Every Website Owner Should Track
2. Grammar and Error
Poor grammatical errors as well as spelling errors can affect users' understanding, interpretation and can also hurt their feelings. Spelling and grammatical errors are normal, you would say. Yes, they are but the point here is that you must put your best into ensuring that your website is free of errors.
Further reading: Best Practices for Managing 404 Error Pages
3. Call to Action
A call to action is a subtle way to encourage your users to navigate to other pages of your website and gain insights into its usefulness. It is however advised that they be used mildly and not overdone. Use a call to action within the "above the fold" section of your website. Above the fold is the upper half of your website which is where most users will expect to find the most useful information.
4. Speed
Speed is a very important factor for users and also for Google. Google has explicitly said website speed is a ranking factor. For users, a fast website means they can access pages fast and this can be very useful to mobile users who may just be accessing your website while in transit and do have the patience to wait for slow loading websites. Some of them want to retrieve some piece of information for use right on the spot and website speed can be very helpful for them to meet their targets.
Further reading: A Practical Guide to Page Speed Improvement
5. Clickability
How you use clickable elements on your page can affect the experience of users. We recommend that clickable elements should be outstanding and you should reduce minesweeping on your website as much as possible.
According to Nielsen Norman Group in the article Top 10 Information Architecture (IA) Mistakes, "Small children like minesweeping (passing the mouse around the screen to see what's hidden), but teenagers don't like it, and adults hate it."
Whether you are providing a link to an internal page, a product section, an external link that provides additional useful information, make your navigation and clickable parts of your website conspicuous enough and not too tiny for ease of clicks especially on mobile devices.
6. Mobile Friendliness
In the introductory section in this post, much emphasis was placed on mobile friendliness. The importance of a mobile friendly website has been emphasized in this post. Suffice to say that the growing increase in the use of mobile devices to access websites makes it paramount for your website to be mobile friendly.
In fact, Google takes the issue of mobile friendliness so seriously that pages that fail this test are often highlighted in the search console. So one way to ensure that you are in the good books of Google in this respect is to maintain a search console account and check regularly for any errors. At Todhost, we check or search console accounts daily and take immediate steps to address any error reports.
7. In-depth coverage of subject matter
Users have an intent for the search. If you dwell in depth on the subject matter, you will be able to address user intent more appropriately. We recommend that you conduct proper research into the subject and break them down under different subject lines. A detailed look at the subject will address what searchers are looking for.
8. Clarity and simplicity
Make your website content simple and clear. Avoid ambiguous words, jargons, be straight to the point and keep your content simple. You do not repeat your sentences just to achieve a certain length. Simply plan your content layout and work out the details.
9. Visuals, images and color contrast
While you strive for a rich content, also add some aesthetic elements to draw user attraction. Use images and use colors lightly. Posts with images perform better and Google recommends that you add images and videos to your post because it improves user experience and can increase the clickthrough rate. So craft an attractive image to draw attention from users.
10. Page ads and Intrusions
Avoid intrusive adverts that can interfere with page views and obstruct users giving them a bad experience. If you must use adverts on your page such as adsense and other PPC programs, place them in positions that do not significantly interfere with content views thereby irritating them and causing some bad experiences for your users.
Further reading:
How Do You Know When Your Users Have Good or Bad Experiences?
Now that you know what can cause bad experiences for your users, you now have a good idea of the on-page factors you need to tweak to boost UX on your website.
But you need to monitor the UX performance of your website. How do you do this? The best way we suggest is to monitor the signals that suggest a good or bad user experience. We look at that in this section.
Knowing when users have a bad experience. Watch Google's Matt Cutts speak on this
Page experience signals
Google has this to say about the page experience signals it introduces in Search Console:
Page experience is a set of signals that measure how users perceive the experience of interacting with a web page beyond its pure information value. It includes Core Web Vitals, which is a set of metrics that measure real-world user experience for loading performance, interactivity, and visual stability of the page. It also includes existing Search signals: mobile-friendliness, HTTPS, and intrusive interstitial guidelines.
Google acknowledges that page experience signals will be part of hundreds of signals Google considers when generating search results. That is to state categorically that page experience is a ranking factor. Google further helps by spelling out its page experience signals. We recommend that you monitor these signals with available tools and keep improving on them. We look at them briefly:
Core Web Vitals
Google provides three metrics useful for measuring loading, interactivity and visual stability. We look at them below:
Mobile friendliness
Ensure that your website is mobile-friendly. Fortunately, most web development platforms come with mobile friendly designs out of the box. Google provides an easy to check if your page is mobile-friendly with the Google Mobile-Friendly Test
HTTPS
Ensure that your pages are all served over HTTPS. If you have sub-folders, also secure them. Check if your site's connection is secure and if it is not, learn how to secure your website. Google ranks websites served over HTTPS than those that are not. In fact, Google Chrome and some major browsers will mark your website as unsecure if it is not served over HTTPS.
Non intrusive interstitials
Basically, Google does not want ads and pop ups to intrude and make it difficult or impossible for users to easily access the content on your page.
Tools to Measure Core Web Vitals
Virtually all Google analytic tools support the measurement of Core Web Vitals. We examine the tools recommended by Google for the measurement of your website user experience performance on Core Web Vitals.
Lighthouse
Google says this of Lighthouse:
Lighthouse is an automated website auditing tool that helps developers diagnose issues and identify opportunities to improve the user experience of their sites. It measures several dimensions of user experience quality in a lab environment, including performance and accessibility.
PageSpeed Insights
PageSpeed Insights is our favourite tool for measuring speed. The other is Gtmetrix
CrUX
CrUX is an acronym for Chrome UX Report. The Chrome UX Report (CrUX) is a public dataset of real user experience data on millions of websites. CrUX measures field versions of all the Core Web Vitals. The difference and distinctive feature of CrUX is that its data comes from opted-in users in the field. Using this data, developers are able to understand the distribution of real-world user experiences on their own or even competitors' websites.
Chrome DevTools Performance panel
This tool debugs Layout Shift events in the Experience section
There is a new Experience section in this tool that can help you detect unexpected layout shifts. This is helpful for finding and fixing visual instability issues on your page that contribute to Cumulative Layout Shift.
Search Console
This is what Google says about the Core Web Vitals report section in Search Console:
The new Core Web Vitals report in Search Console helps you identify groups of pages across your site that require attention, based on real-world (field) data from CrUX. URL performance is grouped by status, metric type and URL group (groups of similar web pages).
That's exactly how it works and you will find it really useful for understanding UX on your website.
Web Vitals extension
The Web Vitals extension is probably the most convenient way to measure all three Core Web Vitals metrics in real-time for (desktop) Google Chrome. The extension is now available to install from the Chrome Web Store!
Conclusions
User Experience (UX) is important in Google's assessment of performance and quality. Therefore in developing a website, it is important to pay attention to all UX signals including speed, core web vitals, ease of navigation, clickability, simplicity of website use and alot more we have discussed earlier in this post. It should be reemphasized that Core Web Vitals are very important signals to determine the experience of users who interact with your page. You will find that Google has developed a lot of tools to measure Core Web Vitals and that should speak enough of their importance. Use these tools to measure how your website performs on the various metrics and work hard to improve where necessary.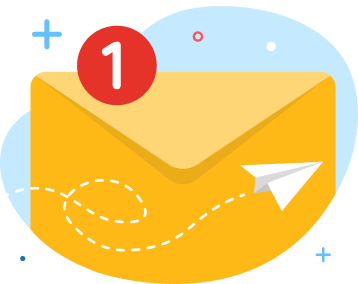 news via inbox
Nulla turp dis cursus. Integer liberos  euismod pretium faucibua