Getting Started With Google Analytics
Google Analytics is an important tool developed by Google for business owners and marketers to provide insights on web traffic and user demographic information useful for business and marketing analysis and overall performance strategy. Google Analytics provides information about visitors to your website, where they are coming from, the devices they use, the amount of time spent on the website, the number of pages they visited and lots more. All these and more arm you with the right information on the performance of your website and what you should do to improve performance and traffic.
Google Analytics uses four distinct types of user data to provide useful insights that guide marketing campaigns and can help launch your website success on the Google search engine result pages. Of course, not ranking well on Google for relevant keywords is a failure sign. This is because Google accounts for over 75percent of search traffic.
Here are the key data types Google analytics uses:
User type: This data provides information on user actions.
Session type: This provides information about user sessions. Basically records visits within a time frame.
Event type: This provides insights into user interactions like video and button pushes.
Pageview: This records information on the pages that were visited and how the user interacted with those pages.
Google Analytics aggregates these information and reports them in formats that are understood and can be usefully interpreted by users. The reports uses chats and graphs and help website owners understand their website performance. Understanding the data provided by Google Analytics can be very useful in making decisions regarding what changes and improvements needs to be taken regarding website performance. So, Google Analytics is a must have for every website owner. As we delve in greater detail into this amazing tool, we begin with how to set up GA.
Further reading:
How to Setup Google Analytics
The starting point in using GA is to set it up. This is pretty simple. The next thing will be learning how to interprete its data. This post takes you through all of that. Keep reading.
1. Create a Google Analytics Account
This is also easy. If you use Gmail, then you already have a Google account. One beauty of Google accounts is that any Google account you currently use to access any Google Apps like Gmail and Google Drive, is sufficient for your analytics account.
If you don't have a Google account, you need to sign up for a new Gmail account.
With your Google account ready, navigate to the Google Analytics homepage and click the "Sign In" button. To start using Google Analytics, just complete the following process:
Sign up for Google Analytics
Add the tracking code to your site
Learn about your audience
Once you are signed up, you will be directed to a new account configuration page.
2. Perform Account and Property Set Up
At this point, you will provide basic information for tracking. You will enter the details of the website you want to track and other website information. This is quite easy to complete.
3. Optionally Organize Hierarchies
Google Analytics allows you to register accounts in a hierarchy. Users can have 100 Analytics accounts to a single Google account. Up to 50 websites can be listed under an Analytics account, and up to 25 views are held for each website. This allows large companies with multiple affiliates and sub-companies to set up tracking using hierarchies.
4. Install Tracking Code
Locate your tracking code or ID, and apply it to your website. Usually, you will paste this code just before the < / head> tag of the pages you want to track. Some software will only require that you insert your GA ID in specific fields using plugins and save.
Where to Find Your Google Analytics Tracking Code
Your Google Analytics tracking code can be found within the GA dashboard. Follow these steps to find your Google Analytics tracking code:
Login to Google analytics and select "Access Analytics"
Select your site: It should appear on an Accounts List
Select Edit: This is on the right of your site name
Find and select Check Status: This should be in the top right corner of the screen
Copy code: The code that appears when you check status is your tracking code. This must be selected, copied and pasted into your website's header code.
Advanced tracking: Navigate to the Advanced tab to set up features like multiple domain tracking
Alternatively, a number of CMS editors will let you simply use your Google Analytics ID to add the tracking campaign to your site. Here's how to find your Google Analytics ID:
Select your site: Starting from the Analytics Dashboard, select your site from the Accounts List.
Copy your ID: Next to your site's name your ID will be revealed once you select your site. It's identifiable by its structure which will be a value structured like "UA-98765432-1".
Paste ID into editor: You can paste the code into the appropriate part of your CMS editor or blog engine.
5. Set Goals
You can set specific goals in Google Analytics through the Admin section. This is a useful thing to do. Goals, when used in conjunction with landing pages, help marketers determine when a successful desired action has occurred. For instance, you can set a goal like a thank you page that visitors land on after filling out a lead generation form. In doing so, you can track insights from people who completed your form.
From the goals page, select "Add New Goal". You can select one of the pre-configured goals, or select Custom.
You can enter a name for your goal, and locate the Destination radio button, click it. You will be prompted to enter in a destination location. This is where you will enter your custom landing page URL. Following this process, you can set up 20 goals per site.
6. Configure Site Search
To set up site search, go to the admin dashboard and find the View column. Select View Settings. In the Setting panel, toggle Site Search Settings so that it says "On". In another window, perform a search on your site. You'll need to enter the query parameter from your site search result URL. This is usually the letter s or q. Then, you can start tracking searches made on your site and gain more insight about what your customers look for. This is particularly useful in keyword generation and understanding the keywords that are related to your business based on on-site data. This will help you craft better titles and description meta tags for SEO.
7. Read the Dashboard
Google Analytics offers several options for personalized dashboards that marketers and stakeholders can use to get quick information. These data groupings which are simply called dashboards are useful in visualizing performance in key relevant metrics. You can have up to 12 widgets per dashboard and 20 dashboard views for each website property.
get some GA dashboard templates online but by default, just click on Dashboards and you will see, by default, "My Dashboard", which is your primary view. This should be enough for your purposes and you will need some customized dashboard if you have some specific reasons to do so.
Once you have dashboard views arranged how you can best utilize them, it will be simple to gain deep insights from visualizations that make Google Analytics an important tool.
8. Run Reports
Next, you might decide you want to run a report. When you login to GA, you are taken to an Audience Overview report. This is one 50 reports marketers can use to gain insights about what their website traffic is doing or predict trends. You can access all reporting features by navigating to the Reports tab in the Google Analytics dashboard.
From the left column of your analytic dashboard, you will have a more detailed view of every data captured in Google Analytics. It is better to practically view these features.
9. Report Types
GA provides four basic reports. These are:
Audience reports: This provides information on visitor characteristics. These reports contain demographic information, like age and gender, general interest information, geo-location information, website visitation behavior, and technology considerations.
Acquisition reports: This reports how marketers learn about what brought a visitor to the site. Your traffic will be broken down into channels like Source and Social. Here, you can link your AdWords paid search account and start optimizing for keywords as well.
Behavior reports: These reports use behaviors on the site to give you information about your content and navigation, like top pages, or which pages people typically exit from.
Conversions: Google Analytics makes tracking conversions easy. But you will need to configure it with some basic information. This data tells marketers how they are performing on specific actions that are usually assigned to metrics.
Further reading:
Metrics and Dimensions
Metrics and Dimensions are better understood within the context of quantitative and qualitative data. Dimensions are qualitative data while metrics are quantitative.
Dimensions provide things like what pages are performing the best. This data can be useful in increasing traffic to a website. Metrics provide numbers and accuracy. For example, which pages have the highest bounce and exit can be understood from the metrics. You can also understand how many pages were visited in a session from the figures. These will help you understand pages with poor quality content and not producing enough engagement. This information can help guide necessary tweaks to optimize a page to make it more user-friendly.
Custom Reports
Google Analytics allows users to see various dimensions using the following indicators:
Product: This contains data about a product.
Session: This data targets hits that happen in a single session across a single user's experience.
Hit: A hit is anytime a user takes action on your site. This is tracked with a cookie.
User: User data can contain multiple sessions and hits as it follows the actions of a user over multiple periods.
Google Analytics reports will show one of these scopes per dimension, even though multiple scopes might be useful to gain insight from a single dimension. The report limits scope within a dimension to avoid confusion in the case of two metrics that contradict each other on a report. This can happen based on the nature of technology, and the fact that collecting user data isn't so perfect.
By using custom reports you can create your own combinations of metrics and dimensions that gives you a better picture of the behaviors that occur at the site-level of your business, even if you have to decipher between a few pieces of conflicting data.
Google Analytics and Its Uses
Business owners and marketers use Google Analytics data to gain insights that help them better target the right audience, and business owners use it to determine the success of campaigns and promotions. Google Analytics can provide answers to questions like:
How can I improve the user experience, mobile experience, and load speed of my website?
Which pages on my website have high bounces?
What is the most engaging content on my website?
Where am I getting the most traffic?
What are my most popular pages?
How many visitors have made a repeat visit to my site?
How long are people spending on my popular pages?
How are my conversion rates?
Google Analytics can answer tons of questions and that is the reason it has become such a powerfully useful tool for business managers. Now we'll be more specific about the various ways marketers and business leaders use Google Analytics.
Google Analytics for Business Acquisition
GA data can be extremely useful for business acquisition. You are able to view data about visitor demographics, the clicks and the age groups who visit your site. This allows prospects to judge how the business traffic fits into their sales funnel and can be useful for their purposes. It does not make sense when, for example, you are targeting US customers and 90percent of traffic is coming from China. Re-focusing the purpose of the website and remodeling its content for your intended market can be very costly and time consuming. When data aligns with the right targets and customer groups, it can be very rewarding.
Two indicators are very crucial here:
Referral traffic: Where users are coming from on the web
Demographic information: Visitor insights like age, gender, location and more
This can also be useful in building business, knowing where to run advertising campaigns and the group that the ads will hit most
Google Analytics for Business Retention
Building business performance and retaining more visitors on the website can be guided by Google analytics results. For example, if data suggests that a particular page with high traffic was having a very high bounce rate, that could affect the overall bounce rate of the website and signal that people are leaving the website with a bad impression.
GA data can be useful in improving the page content to get better performance and the outcome can be observed for a period to see how the changes have affected user behavior. The same thing applies to click through rates, and session lifetime.
Google Analytics as a Measure of Success
There are a number of ways stakeholders use Google Analytics to measure success within the organization. Here are a few primary ones:
Pageviews: An increase in pageviews can indicate the success of a marketing campaign. Pageviews can give you insights into which content is most engaging, and can indicate success for the marketing team.
Referrals: Referral reporting tells a marketing team if it has been successful in attracting attention from other sites outside of their existing marketing channels. This is usually drawn from backlinks and social media shares. It is also a big plus for SEO and can very well boost website rankings and domain authority.
Demographic reports: Demographics reports will tell how well you are reaching the right people. A marketing campaign which attracts the wrong audience is not so profitable and needs to be redirected. GA analytic data helps that decision.
5 Reasons You Should be Using Google Analytics
Marketers, business leaders and user-experience developers use analytics for the following benefits:
1. Reliable and Free to Use
Google Analytics is a free resource that can provide valuable business insight, which makes it an attractive option for businesses big and small. Companies also like that the tool was developed by a reliable, household name, Google. Google Analytics offers the same kinds of analytic information as other tools that aren't free, making it a very popular choice among business users.
2. Valuable Insights
Google Analytics provides valuable insights that can impact SEO. It tells you how well you are performing on such important SEO metrics such as mobile friendliness, user experience, website traffic and customer retention. It can also be very useful to find the top keywords people are using to find your page which can help your paid search campaigns.
Google Analytics data are useful in many ways. We mention some critical reasons and ways you can strengthen your marketing efforts, optimize SEO with GA data.
Analyze Success of Campaigns
You can use the Advanced Segments feature to see which of your marketing campaigns is having the best results. Click on the Advanced Segment dropdown in navigation then select New Custom Segment. You can include your business's local search URLs, like Yelp or Google. In addition to local insights, you can use this feature to track ROI on your social media campaigns and other digital marketing.
Using Google Analytics, marketers can learn where their best customers are located. The location data can tell you where to focus your campaigns especially if you sell to a global audience.
If your target audience is localized, these data will tell you how well you are hitting your real targets.
Prioritize Most Important Data
By creating dashboards in the section designated 'Dashboards', you can prioritize your most important analytics to ensure you are seeing business-critical information first.
Mobile friendly websites are now a must. You should however view how much traffic is coming from mobile devices when compared to desktops and laptops. If you are getting more traffic from laptops and desktops than mobile devices, it suggests your users may be older people.
Learn What People Search for on Your Site
Once you've set up site search in Google Analytics, as described earlier in this article, you can go to the Content area of your admin panel and look for Site Search. In the Site Search section, you'll see Usage, which will tell you what terms are being searched for, and Pages, which tells you what page someone is on when they use the search feature.
Discover Top-Performing Content
In the Content menu, you can also learn which pages have the most engaging content.
You can also use the same technique as above to learn where your content may need improvement. If you have a high bounce rate on a particular piece of content or a page of content isn't attracting much engagement, you may be able to optimize the content to improve how the user behaves on the page.
3. Website Improvements
Developers and website owners use metrics such as above-average bounce rates and conversion rates to determine if their layouts are producing the best results. The metrics can help guide whatever improvements they will need to make
Segmentation
You can segment your campaigns by valuable insights like new or returning traffic, referral source and more.
4. Lots of Documentation
Google Analytics has a lot of documentation to help its use, management and administration. It can be used to its fullest potential with the enormous documentation available.
Conclusions
In the competitive world of SEO, where the rules keep changing and the threshold for what amounts to quality content is also getting altered, analytics is the most reliable way to judge website performance and advance in the direction of Google. One of the great tools for this purpose is Google analytics. GA is a great tool for every developer, website manager and marketer who is serious about tracking website performance and improving on them.
With Google Analytics, you will get actionable measurements and performance indicators about website traffic, user behavior, visitor sources and location as well as other demographics. You should be able to understand and learn how to interpret this information and use it to improve website performance.
We hope that this post has provided the basic guide into how best to turn your Google Analytic data into a marketing tool to drive your desired marketing goals.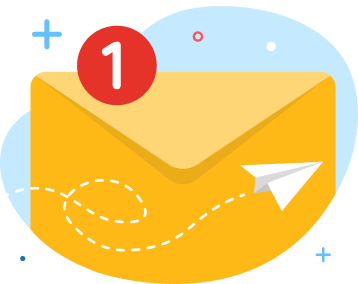 news via inbox
Nulla turp dis cursus. Integer liberos  euismod pretium faucibua