Top Nigerian Website Payment Gateways
Nigeria is experiencing some form of e-commerce revolution following the availability of e-payment gateways enabling easy integration of online payment systems on websites.
It has now become easy to receive payments through credit cards and direct deposits. There are some options available for this with great features and limitations. In this blog post, we will examine the major payment gateways in Nigeria through which you can receive payments on your website. Now let us look at the top payment gateways.
Further reading
Interswitch remains the largest and most stable gateway for receiving e-payments. Interswitch
Interswitch has a secure, reliable, and scalable platform for electronic transaction processing in a multi-institution, multi-functional, Online/Offline environment.
Interswitch supports payment infrastructure that deliver the highest level of availability and transaction integrity. Our systems accept transactions from a diverse range of delivery payment channels, intelligently switching them to a variety of external networks including Nigerian Verve cards, VISA, Mastercard.
Unified Payment System
A creation of Nigerian banks, the Unified Payment System can be easily integrated into your website with integration tools for WHMCS, Joomla, WordPress and a lot of others.
Further reading:
SEO Tips For a Local Google My Business Page
eTranzact is a multi-application, multi-network and multi-channel electronic payment platform that supports all major networks including AMEX, VISA and MasterCard. eTranzact Platform is designed and built as a credible alternative to all transaction which are currently cash or check based and the platform capability is such that any solution that is driven by consumer payment can be automated on the platform.
eTranzact as a Switch processes payment requests from multiple channels – Web, ATM,POS, mobile, etc using automated procedures. The switching platform validates transaction requests after running security checks on the payment cards. The system ensures there are no security breaches during the transaction processing by encrpting all card information using tripleDES technology, thus protecting the card information.
eTranzact has operations in Nigeria, Ghana, Kenya, Zimbabwe, South Africa, Cote d'Ivoire, and UK and is currently expanding to many other countries.
CashEnvoy is the safest, easiest and most convenient way to make payment, send money and get paid online in Nigeria. It is an e-commerce business that allows payments and money transfers to be made through the Internet. A Cash Envoy account can be funded with Nigerian debit cards or through online bank transfer from specific local banks.
CashEnvoy performs payment processing for online vendors, auction sites, and other commercial users. It charges a transaction fee for receiving money (a percentage of the amount sent plus an additional fixed amount).
CashEnvoy is owned by Electronic Settlement Limited, an independent, private sector led, limited liability Company located in Lagos Nigeria focused on providing secure and convenient online solutions.
Merchants, receive Money Online
Easily pay and settle other merchants on your platform.
No integration, withdrawal or subscription fees!
Easy to use, with complete transaction records.
Receive payment and donations online with ease.
Accept payment on your online store from debit cards and CashEnvoy account holders.
The UBA U-Collect is an Internet Payment Gateway service which allows Merchants accept online payments for goods and services. This solution accepts multiple card types available in Nigeria VISA, Verve, MasterCard and e-Tranzact.
U-Collect on the web is the same as POS but on the web for businesses that have presence online. An example of U-Collect is what you see on Aero page when you select to pay for airline ticket online.
The platform support International VISA and MasterCard for selected industries.
GlobalPay is a web-based payment gateway that enables you accept payments on your website from customers all over the world. With a one-time integration, you can receive payments from a wide variety of locally and internationally issued credit and debit cards. This solution gives your business a global outlook and vastly expands your potential customer base.
If you're open for business on the web, you might as well be open for business to the world, and for that, GlobalPay is the perfect solution.
GTPAY is a one-stop, safe, secure and convenient web payment solution that enables merchants receive payments from both local and international payment cards. GTPay accepts both locally and internationally issued cards including Interswitch, MasterCard and VISA.
Merchants get value next working day after transaction takes place for local transactions and 48 working hours for international transactions. It allows merchants view transactions as they occur.
FEATURES
International Acceptance: GTPAY accepts both locally and internationally issued cards including Interswitch, MasterCard and VISA.
Timely transaction processing: Merchants get value next day after transaction takes place.
GTPAY monitoring log: GTPAY comes with a unique, online monitoring console that allows merchants view transactions as they occur.
Reduced sign-on fee: GTBank is a certified developer partner so we take on GTPAY integration for our merchants and as such the integration fee is waived for them.
Pricing:
Setup fee: N75,000
MasterCard/Visa (local): 1.5% of transaction amount (subject to a maximum of N2,000)
Interswitch Verve (local): 1.5% of transaction amount (subject to a maximum of N2,000
MasterCard/Visa (International): 3% of transaction amount; no cap
International Gateway Monthly Charge: N5,000
Paystack allows you to accept payments through your website via card payments and bank deposits. At Todhost, we have recently switched to Paystack and have found it to be very reliable. We have so far not had one case of failed payment on our system. That is incredible and one reason why we may stick to Paystack for a very long time. Its features include: Zero Setup Fees, Easy Integration, Security, Recurring Payments, Transfers, Next Day Payouts.
As a Paystack merchant, you can payout money directly from your Paystack dashboard to any bank account in the country.
Pricing:
Setup Fee: Free
Local Cards: 1.5% + ?100
International Cards: 3.9% + ?100
?100 fee is waived for transactions less than ?2500.
Paygate is a flexible way to accept secure payments online. Offered by Fidelity Bank, Paygate is a simple way to send a payment link via Email, SMS, Social Media, BBM or WhatsApp to you customers and receive payments instantly. It allows you to do your business online. Accepting payments online 24/7 regardless of your customer location.
Accepts local and international payments from Visa MasterCard, and Verve cards. Paygate also accepts all cards issued by any bank in Nigeria. Accepts all MasterCard or Visa cards issued anywhere in the world
Key Features
Uses Chip & PIN method
Pay by Account – Additional payment option to card
Recurring payment via card – This is similar with direct debit mandate but through card
And General card payment – This is for regular web payment using card for one-off transaction
Daily email transaction alerts
Online portal to view daily transactions
Print receipts quickly and easily
Get technical support from our Helpdesk 24/7
Flutterwave makes it easier for banks and businesses to process payments across Africa. The service allows consumers to pay for things in their local currency; Flutterwave takes care of integrating banks and payment-service providers into its platform so businesses don't have to take on the expense and burden.
Rave is a product of Flutterwave which allows website owners accept debit/credit payments from customers in 154+ countries. Visa, MasterCard, Verve are supported. Your customers in the United States of America, South Africa and Nigeria can pay you directly from their bank accounts.
Pricing:
Local Payments:
Payment method: MasterCard, Visa, Bank Account, USSD- 1.4%Processing fee
International Payments:
MasterCard, Visa, American Express-3.5% Processing fee.
FirstPayLink is a solution that enables internet payments on merchants and ecommerce websites. It is a multi-platform internet payment. It allows internet payments using InterSwitch, eTranzact, Visa and MasterCard cards.
FirstPayLink is a product of First Bank Nigeria.
Pricing:
Setup fee: A one-off implementation cost of N50,000 per Switch (Card scheme), to be borne by the Merchant.
Transaction fees: Transaction charge of 1.5%, subject to a maximum of N2,000. To be borne by the Merchant.
PayU is a secure, easy and convenient way for your customers to pay you. All you need is the customer's email address or phone number to send the payment link to your customer and allow them to easily pay via card. The current payment methods include credit cards and e-commerce enabled debit cards.
Click on this link to choose a plan that is best for your business.
DusuPay provides the most secure, efficient, simple and fast infrastructure to process payments globally with Africa. get started for free. It accepts payments from Visa, MasterCard and Verve.
Pricing:
There are 4 plans available. Check their pricing page to choose which suits your business best.

Some International Payment Gateways Acceptable in Nigeria
There are some international payment systems which can be integrated into your website and can be legally used by Nigerians. Some of them come with some restrictions but they are all acceptable for use in Nigeria.
2Checkout or simply 2CO is byy far the most outstanding international payment system for Nigerians. It allows payment through the major credit and debit cards including VISA, Mastercard, AMEX and also allows holders of Paypal accounts to make payment. The ability to make PayPal payment through 2Checkout is probably its most outstanding advantage because it allows millions of PayPal users to be able to pay to your 2CO account even though you may not own a PayPal account.
2CO charges a one-time fee of $50 for account creation and requires that you have a minimum of $300 to make a transfer into our ban account. There is also a 2Checkout re-loadable MasterCard which allow you to transfer your funds to our MasterCard and withdraw through the ATM.
Here are all the key features of 2checout
Make it easy for your customers to buy with support for 87 currencies and 15 languages. Accept major payment methods including credit cards, debit cards, and PayPal.
Manage your customers' checkout experience by integrating 2checout seamless API interface within your website.
Choose from customizable checkout options, and integrate with 100+ shopping carts—no coding required, unless you want to.
Automatically bill customers at ongoing intervals with membership and subscription options—convenient for them and for you.
More than 300 fraud rules applied to every transaction, making it one of the highest level of protection in the industry.
PayPal is the world's most popular payment system. Unfortunately, it comes to Nigerians with some limitations. The key limitation is that it does not allow Nigerian websites to accept payments. As a Nigerian, you can create an account with which you can make payments only but you cannot accept payments.
Here are the top features of PayPal
Paypal Supports 25 Currencies: The PayPal is free to join, Customers send receive, and deposit money in over 25 currencies. And the Major Currencies like Australian Dollar, Canadian Dollar, and US dollar, Euro and Pound etc are supported on high porch.
Security Key: Earlier the year in 2006, PayPal has introduced security key against frauds. It creates randomly security codes in order to protection of your PayPal account. It has two types: i) A Security key for a small-sized device for credit card, that makes a security code. ii) A Mobile Security Key, to which a person could sign up and get security codes sent via SMS (abbr: short message service) to your phone.
Accounts for Teenagers: In August 2009, PayPal launched students accounts for teenagers. Now, PayPal offers students an actual Debit Card issued by MasterCard®, students can use debit card anywhere in the world along with their personal information on it.
Peer-to-Peer Transactions: PayPal, in November 2009, opened a platform which allow users to transact their money peer-to-peer into another services throughout the internet with high and powerful security.
Donate Button: PayPal gives an outstanding feature for donations by supplying a donation button. The button will have to be placed in customers websites, blogs or emails in order to get donations.
Protection of Personal Information: Free protection of your bank details as much as credit cards and electronic debit cards details. Overly free to deposit money through worldwide bank accounts, Paypal has now become strictly secured which is better for all its users.
Free Withdrawal (UK only):: It's also free, to withdraw your PayPal money to your bank account instantly and most securely without the expenditure of your time, but unfortunately it's for UK citizens only.
Buyer and Seller features: i) Buyers: PayPal connects Credit, Debit card and Bank Account means 3 in 1 Personal Email address. PayPal doesn't reveal buyer's personal information while shopping. Easy to shop using PayPal with Ebay or with any other merchants across the world. ii) Sellers: PayPal offers low transaction fees against credit cards, debit cards, and banks. Sellers can add PayPal purchase/order button in their websites, and blogs within minutes.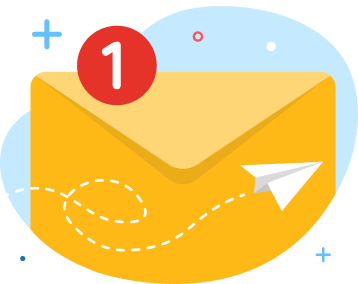 news via inbox
Nulla turp dis cursus. Integer liberos  euismod pretium faucibua