WordPress Plugins You Can't Do Without
According to WordPress official documentation, Plugins are ways to extend and add to the functionality that already exists in WordPress. The core of WordPress is designed to be lean and lightweight, to maximize flexibility and minimize code bloat. Plugins then offer custom functions and features so that each user can tailor his/her website to specific needs.
WordPress as you may now is a very powerful web development tool. The most popular content management system (CMS) and therefore gets the much attention given to it. If you are WordPress developer, especially if you are new to WordPress, this post will be very useful as you may just be considering which plugins are best for your projects and when to or not to use them. Below is a list of WordPress plugins you will always find handy no matter the project you are undertaking. It guides you on which plugin to deploy for various projects and purposes.
It is noteworthy that using WordPress plugins should not be a thing done without proper guide or knowledge. Not all plugins listed here will be necessary for all  websites. You need to assess your needs and determine whether or not you need to use a particular plugin. It is also a good idea to review a plugin before its installation so that you can judge the relevance based on the experience of users. That will also help you determine if the plugin can slow down your website and affect its security.
Further reading:
OptinMonster is one of the most popular conversion rate optimization software. It allows you to convert abandoning website visitors into email subscribers. If you want to grow your email list, then this is a must have WordPress plugin.
WPForms is the most beginner friendly contact form plugin for WordPress. It makes it easy to set up customer contact forms for your WordPress website and can be very helpful to drive conversion for a business website. This drag & drop online form builder allows you to easily create contact forms, email subscription forms, order forms, payment forms, and other type of online forms with just a few clicks. There's a free WPForms Lite version available for those who are looking for a simple solution. If you want to use the more advanced features, then get the Pro version.
MonsterInsights is rated the best Google Analytics plugin for WordPress. It allows you to connect your website with Google Analytics, so you can learn more about your website visitors such as where are they coming from, click rate and what your visitors are they doing on your website. You can then optimize your site accordingly to improve your earnings. MonsterInsights also has a free version. If you would like to take advantage of the advanced features, then you should get the Pro version.
4. Constant Contact
Constant Contact is an email marketing service provider. It allows you to build an email lists and send emails to your subscribers. It is by far a very friendly platform forbeginners, with quick and easy setup. It comes with built-in tools to add signup forms and also works well with lead generation software like OptinMonster.
5. Sucuri
Sucuri's web application firewall is probably one of the best protection you can get for your site. Sucuri monitors and protects your site from DDoS, malware threats, XSS attacks, brute force attacks, and basically every other type of attack. If you don't have a firewall on your website, then add one today.
Further readiing:
6. BackupBuddy
While we're talking about security, there's no better security than having a reliable backup system.

As a business owner, you cannot afford to lose your business and customer data in case of a hardware failure or an attack on your host's servers. The first thing you should setup on all your WordPress sites is a backup plugin. We recommend using BackupBuddy because it is one of the most reliable and easiest way to backup and restore your WordPress sites with just a few clicks.
Yoast SEO (formerly known as WordPress SEO by Yoast) is one of the most popular WordPress plugins. It allows you to optimize your WordPress site for search engines. It not only helps you add meta tags, it optimizes your site as a whole. We have a complete step by step guide on how to install and setup WordPress SEO by Yoast.
Speed is one of the most important SEO factors. Faster websites rank higher in Google, this means more visitors for your business website and more conversions.

W3 Total Cache allows you to serve compressed and cached files to your visitors. This reduces the load on your server and your website becomes faster. Take a look at our beginners guide on how to install and setup W3 Total Cache.
9. MaxCDN
Images and other static content on a website take the longest time to load. If you want to make your website even faster, then you will need to use a CDN to deliver your static files. MaxCDN is the most reliable CDN service, and it integrates easily with WordPress. See our guide on how to install and setup WordPress CDN solution MaxCDN on your site.
While you can easily create image galleries in WordPress without using a plugin, these galleries are fairly basic. Envira Gallery allows you to create beautiful responsive galleries in WordPress.

You can create multiple galleries, add them anywhere on your site, create albums, open images in lightbox popups, and much more. Take a look at our tutorial on how to easily create responsive WordPress image galleries with Envira.
Sliders on your WordPress landing pages allow you to easily display your featured content, products, and announcements in a beautiful interactive way. Soliloquy is the best WordPress slider in the market. It allows you to easily create your own beautiful sliders and add them anywhere on your WordPress site. Check out our tutorial on how to create responsive WordPress slider with Soliloquy.
Keeping your followers engaged on social media requires you to frequently post updates. Buffer allows you to easily schedule your posts for the entire day.

This allows you to keep your social media accounts active while you work on other things. See our tutorial on how to schedule WordPress posts for social media with BufferApp.
As a smart business owner, you need to make the most out of your time, but you cannot be everywhere all the time.

This is where IFTTT comes in. It allows you to put the internet to work for you. Take a look at our tutorial on how to automate WordPress and social media with IFTTT.
When launching a new product or website, you may need to add a FAQs section in WordPress. You can add a new page with all the frequently asked questions (FAQs), but in most cases FAQs grows as your product evolves and as your customer base grows.

By adding the FAQ section, you can significantly reduce your support overhead and improve conversion. Take a look at how to add a FAQs section in WordPress.
While managing your WordPress sites, you may sometimes need to add code snippets to your WordPress site's header or footer. This means you will have to edit the theme files which could get messy and break up your WordPress theme. Insert Headers and Footer allows you to easily add code snippets to your WordPress site without editing your theme files. Take a look at our tutorial on how to add header and footer code in WordPress.
16. CSS Hero
WordPress themes rely on CSS for the visual appearance of your website. If you want to make customization to your theme, then you will have to learn CSS. This can be time consuming for a business owner.

CSS Hero is a WordPress plugin that allows you to customize any WordPress theme without writing a single line of code. Check out our review of how CSS Hero makes WordPress customization easy for more information.
17. Beaver Builder
As a business owner you may soon realize that placing things differently on your pages can result into more conversions and sales. But how do you create those landing pages without learning to code?

Beaver Builder is a powerful drag and drop page builder tool for WordPress. It allows you to easily create your own page layouts using a simple user interface. See our comparison of the best drag and drop page builders for WordPress for more information.
18. Google Apps for Work
Google Apps for Work is a suite of web applications like email, docs, spreadsheets, etc. Created by Google, this powerful suite of office applications is cheaper, easy to deploy, and hassle free. Most importantly, it allows you to use your own business domain name for emails.
19. Freshbooks
Freshbooks is a cloud based accounting software for professionals, freelancers, and agencies. It allows you to easily send invoices to clients, receive payments, and manage your finances. Take a look at our article about creating invoices for clients using WordPress.
20. SEMRush
As a business owner, you need data to find out what your competitors are doing for their websites. SEMRush allows you to look at the keywords where your competitors are ranking. You can checkout their paid keywords as well as their organic traffic. This way you can optimize your own content and marketing strategy. Also checkout our list of best WordPress SEO plugins and tools that you should use.
Rich Snippets are special markup that you can add to your content and describe your content more precisely to search engines. This information is then used by search engines to show your content differently. For example, star ratings below your product listings, maps when someone searches for your business, and so on. All in One Schema.org rich snippets plugin provides you an easy user interface to generate that markup and use it in your WordPress posts and pages.

Check our guide on how to add rich snippets in WordPress.
22. BirchPress
If you need a solution for your business website where your users can book and pay for appointments, then BirchPress is the solution for you. It allows you to easily add a complete online booking system to your WordPress site.

You may also want to see our guide on 5 best WordPress appointment and booking plugins.
Testimonials allow you to showcase your past clients and their feedback about your services of products. People love to hear what others have to say about your business. It helps you gain trust and build lasting relationships with your clients. Testimonials Widgets makes it super simple to add customer testimonials on your WordPress site.
24. Slack
Slack is a team management, productivity and communication tool. We use it to communicate with our team spread across different timezones and locations. Slack is more convenient than email, and it can integrate with tons of other online tools you may be using. See our guide on how to integrate Slack with WordPress for more information.
Jetpack is a great WordPress plugin offering powerful features including enhanced security, improved site performance, plenty of content tools, and visitor engagement featuresn. Additional features include spam-free Comments, Social Sharing, Related Posts, Post by Email, and much more. Jetpack even offers a mobile theme option that is lightweight and responsive, designed for phones and tablets
This very vital plugin helps to filter out any comments on your blog that look like spam. The plugin automatically checks comments against the Akismet Web service.
Sitemaps are very important to help Google understand and crawl your website. This plugin will automatically generate an XML sitemap and this will help search engines better index your WordPress website. With a sitemap, web crawlers can see the structure of your site and retrieve the results more efficiently. It also gets search engines like Google, Bing, and Yahoo to get notifications every time you create a post about your new content.
Snapshot can backup your site and save the backups to multiple locations such as Dropbox, Amazon S3, Google Drive, your computer and more. Backups can also be scheduled so you don't have to lift a finger to help save your site the next time disaster strikes. Backing up your site saves you from a lot of future trouble. Be it a downtime? a hack or you need to restore your site from a backup. Snapshot is great and can help your get back your site even if you have your site compromised, corrupted or accidentally deleted.
Did you find this article useful? Is there any important plugin we have skipped or do you have some helpful comments? Just let us know in the comment box and remember to share this article with your friends.
29. Sleeknote
Sleeknote is an onsite engagement tool, that helps e-commerce get high-quality leads without hurting the user experience. With Sleeknote, you can create fully customizable pop-ups as well as slide-ins and it allows you to put in all sorts of conditional logic based rules for when and where your forms should appear. One of their newest features is automated triggering: a feature that determines the best time to trigger a popup utilizing the site owner's analytics.
Did you find these suggestions useful? Do leave your comments below.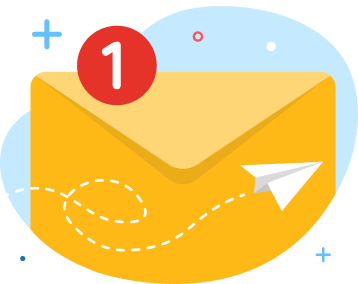 news via inbox
Nulla turp dis cursus. Integer liberos  euismod pretium faucibua