Copywriting That Help Website Performance
Web design is about impression and you have to draft a good design to achieve success in attracting visitors, get their repeat visits and get the best from your website traffic. A key aspect of building visitor traffic is content development.
Further reading
A well written website copy tells a story, conveys a message, distinguish you from competitors and most of all makes visitors act.
How to write website copy?
We shall now take some detailed look at how to write a website copy. Writing for the web is often more complex than thought at first. Good copywriting means thorough research, knowing your audience, creativity and detailed editing.

Read more from our blog:
Digital Marketing Tips That Yield Big Results
Make a research
Research is usually the most time consuming process in copy-writing and most often ignored. The reason for thorough research is simple – focus on that need and gain greater attention from visitors and users.
Focus on Benefits instead of features
Because online products are not tangible, a detailed description is critical to succeeding rather that just focusing on features like color, size, quality etc.

The biggest challenge of great copywriting is to go beyond technical descriptions and write for the consumer about what they really care about. Good sales copy focuses on benefits, not features. A consumer wants to know how the product or service changes their life. They want to know how their life is made simpler, better, interesting; how they save money or time. Take the focus from "we offer" to ";you get" point of view. So instead of writing something like "we are specialized on foreign language study" use more consumer centric approach like";learn foreign language in 3 weeks". People care about themselves not about your business.

Also read:
Benchmarking for Website Performance on Search Engines
Simple writing style
Write as simply as possible. Avoid technical jargon, abbreviations, fancy words etc. Albert Einstein has said: If you can't explain it simply, you don't understand it well enough.
Personal approach
If your copy is about you and your company not about the prospects and their problems, your copy will not be successful. Use personal approach instead and write for your consumers. In fact, "You" has a magical power. Instead of Our clients value quality service, say You will get top quality service.
Short sentences
Use short sentences instead of endless text blocks – one sentence, one idea is enough.
Grammar
Sloppy written copy is one of the biggest turn-offs. Follow sentences structure and remind school grammar lessons.

Read also: Best Practices for Managing 404 Error Pages
How to use punctuation, construct sentences, use tenses etc
Frontloading: Open the page with a conclusion or an afterthought following with body copy in converse pyramid style. The opening paragraph should catch readers; attention and convince to keep reading. Giving the most important thoughts in the beginning acts as a teaser giving the sweetest idea right in the beginning. If the beginning is interesting enough the visitor will hopefully continue reading.
Length – The length of the text depends on what you have to say. Don't write an encyclopaedia on your page. Too long and clumsy text looks scary. Think of your own perspective, whether you bother to read it again? Avoid other extreme as well, as not that much information will leave too many unanswered questions in the air

Read also: Do Google Ads Affect Search Engine Rankings?
Keywords
No matter how good copy you create, it has no benefit if no one visits your website. Use keywords in your copy to make your website visible on search engines. The golden rule here is to write for the users not for robots i.e. use keywords naturally. Artificial usage of keywords will not go unnoticed for visitors. It leaves a bad impression. Try to use keywords in headings, meta data and in body text. Don't forget that there is no magical number how many keywords you should use in your copy, just let it be natural.
Break it up
Most people scan webpages instead of reading every word that's written down. To make your copy scannable you need to break it up.

Empty space – Add empty space between paragraphs, pictures, quotes and other elements. White space makes it easier to read and scan the text also creating better visual effect than using only big text blocks.
Short paragraphs – Using big text blocks is one of the most common mistakes in web copy. They work well on books but are hard to read on computer screen. Using short paragraphs helps to break up the text and leaves 1 important idea per paragraph. Try to keep one paragraph max 3-5 rows. Use one line sentences to emphasize most important ideas.
Subheadings: Use subheadings when changing the topic. It gives a fast overview of pages content without going deep into the copy.
Bold – Use bold to highlight important information.
Bullets – The bullet lists are easier to grasp than long paragraphs.
You don't need to be a natural talent to write great website copy. All you need is an adequate sense of grammar and following few key points. Now go check your website copy and make sure you follow the given tips. You will be able to make great achievement through increased traffic to your website if you follow these steps.
How Your Website Copy/Design Affect Your Ranking in Search Engines
Good website design is vital. It attracts visitors, keeps them on your website for a longer time and evokes confidence in your visitors. Although there is no perfect website design that guarantees that Google will rank your web pages highly, there are several website design elements that can have a positive influence on the position of your web pages in Google Search Engine Result Pages (SERPs).
Good Web Design Translates into Better Rankings
Make sure that your web pages are crawlable

Search engines won't be able to index the content of your pages if it is hidden in fancy scripts or images. To make sure that search engines can index your content, use plain text and easy to follow text links on your page. Avoid cloaking mistakes that can lead to a penalty. To gain rankings, some designers have engaged in keyword density building strategies that violate Google specifications by white text colors hidden from viewers but seen by search engines.

Ensure that both the regular content and the navigational elements on your web pages should be easy to parse for search engine robots. Style your pages with CSS and regular HTML tags. Do not hide your content in Flash or JavaScript.

Use responsive web design

Google is building a mobile first index. Your web pages should look good on mobile devices. Of course, they should also look good on desktop computers. Responsive design is the easiest way to achieve that goal.

Responsive web design means that the look of your web pages changes based on the size of the browser window. This is done through CSS.

If you use a CMS (content management system) such as WordPress or Joomla to create your web pages, chances are that you can install a responsive template quickly and easily

Web pages that look good on mobile devices get better rankings in Google's search results for mobile devices.

Also read: Build Your Website With The Right Tool

Generally, responsive web designs offer great ranking benefits

Super Flexible: Responsive web design sites are fluid, meaning the content moves freely across all screen resolutions and all devices. Both the grids and the images are fluid. Just as a liquid spreads out or draws in to allow its content to fill an allotted space and retain its appearance, responsive web design's fluidity achieves the same result with website content on a device screen.

Excellent User Experience Loved by Website Visitors

While, content is king and discover ability of content are foremost success metrics, it is the user experience that enables visitors to consume content on any website through the device of their choice and preference, anytime. Thus, responsive web design is about providing the optimal user experience irrespective of whether they use a desktop computer, a smartphone, a tablet or a smart-TV. Responsive web design accommodates the busy professional during the day and the wide-awake college student needing access to your site anytime. No scrolling or resizing is needed for any visitor to access your website from their favorite device.
Saves Money

The advantages of having a single site that conforms to the need of all devices are significant when compared to having two separate websites. One website costs less than two, and the savings can be substantial. Sites designed solely for mobile device traffic don't offer the advanced navigational techniques found in traditional websites, and they also require the user to maintain two separate web addresses for your site. This is inconvenient for most people and can cause them to check out the competition website. Responsive web design enhances SEO efforts by having all your visitors directed to a single site no matter what they prefer to use as a device.

Google loves and recommends its use

With 67 percent search market share, when Google speaks, search marketers listen. Google states that responsive web design is its recommended mobile configuration, and even goes so far as to refer to responsive web design as the industry best practice.

This is because responsive design sites have one URL and the same HTML, regardless of device, which makes it easier and more efficient for Google to crawl, index, and organize content. Contrast this with a separate mobile site which has a different URL and different HTML than its desktop counterpart, requiring Google to crawl and index multiple versions of the same site.

Additionally, Google prefers responsive web design because content that lives on one website and one URL is much easier for users to share, interact with, and link to than content that lives on a separate mobile site. Take for example a mobile user who shares content from a mobile site with a friend on Facebook who then accesses that content using a desktop, which results in that user viewing a stripped down mobile site on their desktop. This creates a less than optimal user-experience, and because of the large emphasis Google is now placing on user-experience as a ranking factor, this is essential to take into account with regards to SEO.
5. Easy to manage

Having a separate desktop and mobile site requires having separate SEO campaigns. Managing one site and one SEO campaign is far easier than managing two sites and two SEO campaigns. This is a key advantage a responsive website has over a separate mobile site. That being said, there are benefits to having a mobile-specific SEO strategy, such as optimizing for keywords that are more likely to be searched when someone is on their smartphone. For example, someone performing a mobile search for a local restaurant may be more inclined to use the word nearby, in their search query. However, a separate mobile site is not a requirement for a mobile SEO strategy, and there's no reason why mobile-specific keywords can't be incorporated into a responsive design site as well.
Use an easy-to-understand website navigation
A good website navigation helps your website visitors to find what they are looking for. It also helps search engines to categorize your pages.

If the navigational elements on your web pages use texts that make it clear what the linked content is all about, it's much easier for search engines to rank your pages for that topic. For example, if a category on your website is about brown shoes, link to the category page with the words brown shoes in the menu.

Also use a folder structure on your website that makes it easy to understand what the pages are about. For example, list all the pages that deal with the different variations of brown shows in a directory with the name brown-shoes

Fast loading pages are good for the user experience

Some people say that the performance of a website is a major ranking factor. Of course, it's always good to improve the performance of your website. However, it won't improve your rankings much.

According to Google, only 1% of all websites need to worry about page load times. If your website belongs to these 1% of the slowest pages on the web, improving the performance will have a positive influence on the rankings. All other sites won't notice a major improvement.

Don't forget that fast loading web pages are good for the user experience. For that reason, your pages should load as fast as possible, even if this does not have a direct influence on your rankings.

There are many more factors that influence the position of your web pages on Google and other search engines. The Website Audit tool and the Top 10 Optimizer in SEOprofiler can tell you if everything is okay with your pages.

A General Guide to The Importance of a Mobile-Friendly Website Important?

With more and more visitors accessing your company website on mobile devices, it is important to make sure that all of your visitors have a positive experience, regardless of what type of device they're using to get there. If your website is not easy to use on a mobile device, your visitors and users may move along to a competitor. Having a mobile-friendly website brings with it several key advantages, including:

Improved search visibility
Improved user experience
Increased lead generation
Improved brand identity

As of April 21, 2015, Google began giving preference to mobile-optimized sites (AKA Mobilegeddon) in mobile search results. If even a small portion of your target visitors are on mobile devices, this could be quite significant for your online visibility. Ultimately, the better an experience you can provide for your mobile visitors, the better the chance they will convert into new business. You never know where or when your target visitor will arrive on your site, so it is important that your website is ready to work on any device they may be using, wherever they may be.
How Do I Know Whether Our Company Website is Mobile-Friendly?
Generally speaking, you will be able to tell whether your website is mobile-friendly if it scales to display content and navigation in a way that is optimized to be user-friendly on smaller screens. If you're not sure, Google offers a Mobile-Friendly Test that makes it easy to check – simply enter your URL and Google will tell you whether or not your site fails or passes the test. If it passes – you are in good shape; if it fails you should look into converting your site to a mobile-friendly format sooner rather than later

Test Your Site's Mobile-Compatibility with Google

Generally speaking, a mobile-friendly website is a site that is designed to display properly on smaller screens, such as iPhone or Android smartphones, or intermediate sized tablets. Standard desktop websites do not render well on these devices, whereas a mobile-optimized site adjusts to the smaller screen size and formats the content and interface in a mobile-friendly manner, including:

Larger, easier to read text
Mobile-friendly navigation
Touch-friendly buttons and page elements
Faster download speed
What Is Involved with Creating a Mobile-Friendly Website?
If your website is not currently optimized for mobile viewing, converting it into a mobile-friendly format will require some level of development. Unfortunately, there is no simple switch you can flip to make your site instantly mobile-optimized. However, if your current website is well-designed, well-coded, and utilizes a database-driven content management system (CMS), the process may be as simple as updating your existing page templates. In other cases, your site may require more significant development and will need to be rebuilt in some fashion. In either case, you can maintain your existing design scheme and content, or if you've been contemplating a redesign anyhow, combining a design upgrade with a mobile-friendly update is a practical opportunity to elevate your organization's entire web presence in one consolidated effort.
The two most common approaches to mobile websites are to either design a separate mobile site optimized for handheld devices, or to develop your main site so that it utilizes a responsive design that scales to any screen size. While there may be particular cases where a separate mobile site may make sense, responsive design has increasingly become the modern standard. Having a single website that scales across all devices – from desktop down to tablet and handheld – may be more involved to develop up-front, but over time the improved efficiency of maintaining a single site, rather than two, is undeniable.

As Google continues to adjust website raking factors with greater focus on user experience, your website design will continue to play greater role in enhancing this Google ranking factor and remain a key factor to a successful website project, it is the first point of attraction to your visitors and determines how much they can enjoy and use the content you post on your website. It should be taken very seriously because it also affects your ranking.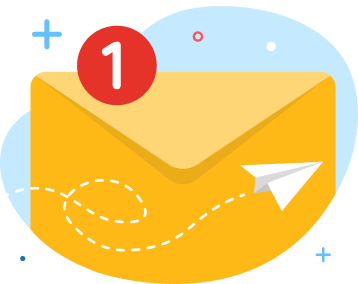 news via inbox
Nulla turp dis cursus. Integer liberos  euismod pretium faucibua