11 Reasons People Turn Away From Your Ecommerce Store
The outbreak of CoronaVirus has changed the order of business with greater focus on online markets. The effect has seen an increased boost in e-commerce patronage with attendant scramble for visibility on the internet and especially in the Google search engines. But the fact is just as there are a surge towards starting an ecommerce store or integrating an ecommerce plugin into existing websites, business managers need to eep abreast with the fact that payment related transactions online are done with caution and do have a higher propensity for bounces and shopping cart abandonment,
So, after getting visitors to your website, it is a different ball game altogether to retain the visitors and get them to convert. You need to build their trust and confidence in your offerings and your products and website need to reflect these trust and confidence. Keeping in mind that website transactions are impersonal, you must deal with every aspect of its content to communicate the right message and not give a wrong signal to your visitors.
In this post, we focus on the reasons why visitors turn away from an ecommerce website.
Further reading:
8 Strategies to Help eCommerce Marketing Success
Top Nigerian Website Payment Gateways
Methodology
We used an online survey complemented by real world questionnaires to gather data from shoppers on what turns them away from an e-commerce website and discourages them from converting. the results were tabulated based on the responses to each question. The reason with the highest number of responses made it to the top most reason why people leave e-commerce websites and in that order, we arrived at the most important to the least important factors to pay attention to in ecommerce conversion.
Top 10 Reasons People Leave Your Website
In our survey on 5000 shoppers and internet users, the following topped the reasons people turn away from ecommerce stores.
Key Reasons People Leave Your Ecommerce Store
Poor Website Speed
Unattractive Web Design
Consumer Protection and Security Concerns
No Call to Action
No Search Function
Lack of Trust Signals
Website Unable to Reflect Authority
Not Heard About Website Before
Website Country of Origin Linked to Unethical Practices
Cumbersome Ordering Process
Cumbersome Payment Method
Broken Links
Now, let's look at these factors in greater detail.
1. Poor Website Speed
Website speed became the most significant factor in website conversion and in reducing website bounce rates for e-commerce stores. This suggests that speed is not and should not be looked at as just a user friendly factor but a measure that builds confidence in online shoppers. Unfortunately, most website speeds are higher than the recommended and needs to be improved.
However, there are a couple of tweaks to websites you can do to improve your website speed. Prominent among them are the following:
Use a Plugin – If you run a WordPress website with WooCommerce or any other ecommerce software, check to see the top speed plugins you can use to improve your website speed. For WordPress users, we have recommended a list of WordPress speed enhancing plugins in the post: Best Powerful SEO PLugins for WordPress.
Pay attention to Image Size. Images can account for a significant size of web pages. Fortunately, you can improve the quality of images while reducing their sizes using some online tools. We have covered this in the post: Best Free Image Compression Tools.
Use Quality Lightweight Templates – One of the major causes of poor website speed is poor quality templates bloated with poor coding. We will recommend that before you use a template, go through user reviews and possibly test the speed of some websites running on those templates. You may want to go further by contacting website owners with speed suggestions just to be sure they have done the right optimizations and still experiencing poor website speed.
2. Unattractive Web Design
Your website gives the first impression of you. Remember that it is non-personal and so its users will make judgement about its quality based on what they see. So the first thing you need to do is to ensure that your website is attractive and delivers confidence.
Here are some quick take away you should pay attention to in the design of your website:
Responsive Design
Chatbots build confidence and help users make clarifications.
Fewer (and Smarter) Pop-Ups
Animation are good for image presentations
Original Illustrations
Including Social Proof
Unique Fonts
Asymmetry
Accessible Design
Bold Colors
Floating Navigation
A Focus on User Experience
Clean and Clear Design
Adherence to Web Standards
Embedded and Integrated Video
Broken Grid Layouts
Nostalgic Design Elements
Sites that Encourage Scrolling
Intentional Data Collection
3. Consumer Protection and Security Concerns
Online shopping is non personal and requires delivering some personal details of the shopper. You should be able to convince shoppers that their personal details including email addresses and credit card information will be handled securely and used only for the purpose it has been designated. One way to get this done is to implement third party payment processors like PayPal, 2CO, InterSwitch or PayStack. These payment gateways have gained consumer trust and will help build confidence in your shoppers to complete an order. Here are some security tips you need to implement on your ecommerce store to build customer confidence.
4. No Call to Action
After a good product presentation, some websites fail to add a call to action and instead will expect shoppers to click the menu link to the shop. This is a wrong way to get consumers to act and convert. You need to add a "call to action" like "Get Started" and "Buy Now" where necessary to get shoppers to act immediately.
5. No Search Function
The search function helps customers find products very quickly. Having a functional search button will aid users in the search for the specific content they need and not waste their time scrolling to find desired content.
6. Lack of Trust Signals
Basic trust signals include seller verification, testimonials, social signals, reviews and the use of SSL. Customers want to see and verify the information provided to be able to trust the seller. It is important to note that Google is also interested in trust signals to rank websites so the information provided should be factual and verifiable.
7. Website Unable to Reflect Authority
This is strongly related to your content and presentations. It is not a good practice to just display product images and a buy now button without a product description. The product description is an opportunity to prove that you know what you are talking about and should be used to convince the shopper to buy.
Your content, be it a blog or an introduction to a product must reflect your mastery of the subject matter and prove to your users that you know what you are talking about. That way, you will be able to build trust. The other aspects will have to do with your social signals and how you interact with your visitors as well as the way and precision with which you handle deliveries.
8. Website Country of Origin Linked to Unethical Practices
It is more difficult to build trust with e-commerce stores in countries that have been known and strongly associated with internet fraud. Once people discover that the website origin is linked to untrusted countries, they tend to turn away and not proceed with the order.
To cope with this, website owners must continue to build content along with other trust signals. Website must continue to reinforce its trust signals and convince users that it is a platform to be trusted.
This will require a lot of investments in finance and time but will definitely pay off.
9. Cumbersome Ordering Process
One of the factors that turn people away from e-commerce stores is an ordering process that is cumbersome. This is most likely when there are alternatives and competitors that simplify the ordering process and show good trust signals.
A cumbersome ordering process will have the following characteristics:
Long ordering form
Unnecessary form details like "next of kin"
Waiting for registration to be approved by an admin to complete order.
Unnecessary pop ups on ordering form which causes time waste.
It is recommended that the ordering process be simplified, capturing the most valuable information for identifying the customer and for product deliveries. The information supplied should be justifiable and customers should be made to understand why those data are sought. To this end, it will be useful to categorize the information into headings that explain their uses.
10. Cumbersome Payment Method
Even at the point of making a payment, our studies reveal that there could be some significant bounces associated with an unfriendly payment gateway. Most customers prefer an easy-to-use and convenient payment gateway.
To address this problem, it is recommended that you use multiple payment systems which should include the big and popular payment systems like Paypal, 2CO, InterSwitch, and bank transfer options for local payments.
11. Broken Links
Broken links can be annoying. Unfortunately, you will find them on nearly every website except the very new websites which do not undergo changes and reviews. As website owners build content for their websites and create new products and departments, there is the likelihood that some pages will move to new categories, sub folders and some folders will be renamed or removed. All of these create broken links. Your website may also have links to other pages that have undergone changes, have been moved or expired, all of these create broken links.
Customers do not like broken links and some of them will simply leave the page, close it and never return while some will use the custom 404 page to navigate back to the website home page.
Here are some tips to help you find and address broken link issues.
Avoid changing URLs once they have been launched and activated.
Use 301 redirects minimally to redirect broken links.
Scan your websites for broken links and fix them
Final Words
Retaining visitors to your website can be a very good thing. It reduces your bounce rate and can potentially increase website conversion rates. So investing time in building your visitor retention capacity is a good practice. This report is based on a long study involving 5,000 website users and the goal was to determine which factors turn them away from websites. The report shows the factors in order of their weights. The first being the most cited reason and the last being the least cited reason.
Website speed was cited to be the most significant factor that turns people away from websites. This was followed by poor and unattractive website design and poor website security. These factors will be useful to website designers and to those who are undertaking an improvement in their design and SEO.
Have some comments, do share them in the comments box and on our social networks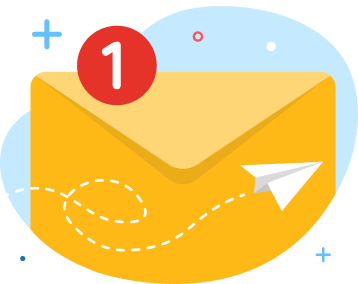 news via inbox
Nulla turp dis cursus. Integer liberos  euismod pretium faucibua