Complete Guide to Website and Competitor Analysis
One of the easy ways to start optimizing your website rightly is to benchmark competitor practices. Understanding how successful competitors optimize their websites can be helpful when it comes to learning from the mistakes of others. When you have actionable insights into competitor practices coupled with a proper understanding of your website and position, you can be better equipped to take the right decisions that can improve the ranking of your website.
What Is a Website Analysis?
A website analysis is the process of testing and reviewing a website's performance for key metrics such as speed, traffic, search engine optimization (SEO), competition, and user experience. You can expand the scope of your website analysis to cover other key and vital metrics. The tool you use for the analysis will determine the results you get.
In every website analysis, you should be concerned about factors that affect your website performance and directly affect its success. The data you gather should be useful in the improvement of your web pages and build your growth strategies to attract more new users and turn them into repeat visitors and customers.
4 Types of Website Analysis
In every website analysis you conduct, it is important that it should be detailed and provide the right data that guides your decisions on your website growth. The process can be very complex especially when you are trying to recover from a ranking loss. The advice is that you should not panic and do not be in too much of a hurry to recover your rankings. Simply stick to the rules and gradually, you will get back your rankings. There are four traditional website analysis you will find very useful:
1. Search Engine Optimization (SEO)
SEO is primarily about how to increase the visibility of a website in the search engines. It also covers how to improve website usability, make visitors enjoy their visits and encourage return visits to your website. An SEO analysis will help you understand what people are searching for when they encounter your website. There are multiple options for analyzing your website for SEO, including:
Backlink analysis: This is a very important component of your SEO because Google places a lot of weight on backlinks. Inbound links are seen as an endorsement of a website so the more backlink you get the better and the more likely your website ranking could improve. A competitor analysis can help you compare your internal and external backlink profile and let you know how much you are likely to make any impact in the Google Search Engine Result Pages. Most SEO tools, including Moz, Ahrefs, and Google Search Console, have these features.
On-page SEO audit: This type of analysis focuses on the SEO aspects that are within the control of the website owner. It covers factors like website speed, titles and description, mobile friendliness, navigation, text on page, keywords and keyword stuffing. On-Page SEO helps you review your website for most common technical issues that can affect the website's search engine performance. Using specialized tools such as Screaming Frog or Google Search Console can help you with a good on-page SEO analysis.
Search engine ranking analysis: This is quite similar to the On-Page audit we looked at above. But in ranking analysis, we focus specifically on where a website ranks for specific keywords in different search engines, from different locations and with different devices. Depending on the tools you use, you may be able to look at rankings for the keyword of your choice, see which keywords you currently rank well with and how they relate to your primary business. Certain keywords can improve your business, generate sales and build brand reputation while others will only generate traffic but may not necessarily generate sales.
2. Speed
Analyzing the speed of your website helps you understand how fast your content loads on different devices. Speed is important because both users and search engines prefer a fast-loading website to a sluggish one. Google has stated that speed is a ranking factor and we have found it to be a significant factor which also affects other metrics like bounce rate. Fast loading websites tend to have lower bounce rates compared to slower loading websites. Learning what elements slow down your loading speed—such as large images, unclean code, or too many ads—can help you make improvements. Depending on the website design tools you use, you may be able to decide which elements slow down your site on specific devices. Many free tools can help you with a speed analysis, including:
3. Traffic
Analyzing and understanding the nature of your traffic can help your marketing planning strategy as well as address lots of other issues that could cause serious worries and panic. Traffic analysis can help you learn about the number of people who visit your site, the age brackets that visit your website, what percentage are new returning visitors, how many pages do they visit on the average and during each session, when they access your content, and where they access it from, including their device type. This information can guide you on where you can best invest your resources. Many comprehensive analytics programs, such as Google Analytics, monitor traffic and what people do when they arrive at your website.
Further reading Google Exact Match Keyword Penalty Explained
There are a couple of important notes we should make about traffic analysis.
Most businesses have a primary market from where they try to build a significant volume of their traffic. If you want traffic from a particular location and the bulk of your traffic is coming from a different location. This could suggest that you are ranking in those locations for some high traffic keywords. It should be a source of concern but not to get you panicked.
You will need to build your ranking and business in your desired location. Editing and improving on the quality of your existing posts could be very useful here. Again, you will need to monitor the bounce rates for the various locations and be sure that your bounce rate for your cherished markets are satisfactory.
You should further pursue a social media strategy that can increase the shareability of your content on social networks.
Again, if you are experiencing a ranking gain in your cherished markets despite the reduced traffic, it suggests that you are performing well on other Google ranking metrics. You will have to build your content and share them to improve organic traffic. If you have the resources, you can also run some advertising campaigns to build traffic in relevant markets.
4. User experience
Reviewing the user experience can help you understand what a visitor does when they get to your website. Unlike some other types of website analysis that may be similar for all companies in the same market, the user experience is something only you can provide. This metric also focuses more heavily on human preference and behavior rather than strictly on metrics and numbers.
Behavior analytics tools like heatmaps and session recordings may help you see how people navigate through your website and which elements they find most engaging. Feedback and voice of customer (VOC) tools like on-site surveys and feedback widgets can allow your users to give you lengthier or more specialized feedback regarding their interactions with your website.
How a Web Analysis Will Help You
It is very much a more difficult task to competitively optimize a website for results without being guided by precise outcome from an analytic process. Understanding search engines, their complexities and how they view your website can be very tough without an analytic report. Elements like user-friendly navigation, quick loading speeds, and functioning links which help your website appear more professional and increase the likelihood of customer satisfaction. Without an analytic report guiding your SEO efforts, you do not even have a clue on how search engines view your website performance and take appropriate action.
So, basically, website analysis is the most fundamental activity you should engage in before you launch and promote your website.
If you operate in a highly competitive market, then you must pay attention to every detail. Additionally, analyzing your website and those of your competitors can help you discover which of your optimization areas are successful and where you can benefit from updates and improvements. It tells you how you stack in industry rating and you can judge from your results whether or not you are most likely to hit the top ten in your market and industry. Analyzing your competitors' websites can help you find content and keywords to target, explore ways to create a better browsing experience, and adapt ideas to make your site stand out and lead to more conversions.
Further reading: Conversion Rate Optimization and Internet Marketing Goals
How To Run a Website Analysis
Generally, we understand that you will be conducting a website analysis using analytic tools. However, being guided by the right steps when you run a website analysis can help you make your work go more smoothly. These tips can be very helpful in the conduct of a website analysis:
1. Set Your Goals
There could be several reasons for a website analysis. You need to define your goals very clearly and not how much progress you have attained in every area. Running website analyses can often help you better understand new updates to search engines or optimization trends across the internet.
So for every website analysis you conduct, even if you do them regularly, each one should have a purpose in order to maximize its effectiveness. If you seem unable to establish a purpose for an analysis,, you can move forward by conducting an analysis and identify issues then move on from there. Once you are able to establish an issue, problem, or challenge facing your website, you can proceed to create a target to solve the problem or understand the issue.
For example, if you have a page that isn't reaching your expected conversion rate, or losing traffic, you may run an analysis to help understand what you could change to increase that statistic. You may consider options like "Is the page loading quickly enough?" or "Are all elements easily accessible on a mobile device?" or "are there active calls to action" or "could the call to action doing poorly". Knowing why you're running the analysis can help guide your actions throughout the rest of the process.
2. Create an Analysis Road Map
Creating a roadmap can guide you on the first things to do down to how you progressively attain your optimization goals using analytic results. Once your goals are set, it can be helpful to have an ideal scenario or benchmark that you can compare your results against.
Having a road map helps you assess your performance and guides you in determining exactly what you're hoping to achieve from your analysis of what actions are necessary to meet the desired standard. Consider creating a step-by-step plan for how you expect a user to progress through your conversion cycle or how you expect them to browse and use your website.
It can be beneficial to be as precise as possible as you establish the steps and desired points of action you need to take. For example, your first step may be to determine if Google finds your website and how much is the website getting indexed. Making notes of each step can help you get the broadest possible range of data from your analysis. Include all steps from beginning to end, even small ones, to help you track user experience through the process.
3. Collect Data
The decisions you take on your website performance, especially in comparing them with competitors' websites will depend on the information you gather about your website and those of your competitors. So, data collection is critically important.
This step should involve the use of analytics tools to collect the appropriate data from your website and those of your competitors. This helps you understand your actual performance metrics and ways you can improve your website. It also helps you compare how competitive your website can be. The type of data you collect, the tools you use, and the tests you run during data collection depend on your goal or the problem you're trying to solve on your website. Consider collecting only those pieces of information that directly relate to your goal. If you find other information that needs to be addressed throughout data collection, you can plan to run a separate analysis for another goal or purpose.
4. Review and Understand the Data
As you commence the process of making changes to your website based on your data, you need to review the results to determine the progress you are making and how they relate to competitor data. These exercises should be conducted with focus on your goals. At every point, you should be reviewing both your data and goals and see how they compare to one another. Consider areas such as where the two plans diverge or road map steps that don't function as intended. Understanding your collected data can make it easier to decide how and where to make changes that benefit both the website users and the company as a whole.
5. Brainstorm Solutions To Improve Your Website
At this point, you are faced with making decisions on possible solutions. Benchmarking successful competitors can be helpful. You may go further into other industries and they address the issue you face. Before you begin to make changes to your website, you need to carefully choose the right solutions and run tests that convince you of the choices you have made.
Make a bulleted list of the ways you can update certain aspects of your website with minor adjustments. For more complex revisions, consider listing step-by-step instructions during your brainstorming sessions and choosing the teams or individuals to which you can assign each portion. If you make mistakes or your choices do not turn out to be so impressive, you need not worry. simply review the steps and work towards an improvement.
6. Review and Continue To Make Changes to Improve Your Website Optimization
Website improvement should be a continuous exercise. Whatever changes you make to your website should not be final. In the competitive world of the internet, you need to work hard to stay at the top when you get there.
Therefore, after implementing your changes, you will need to continue to run periodic analyses on all areas of your website and compare the results with the performance of your competitors. This will help you maintain your rankings and possibly improve them. The reviews you do will help you determine how much your changes have worked and help you determine any gaps that give room for improvement. It can also help you know if other areas of your website, over time, can benefit from going through the same improvement process.
Further reading:
Principles of Good Website Designing
A Guide to Local Internet Marketing
How to Optimize Your Website to Boost User Experience
Tools for Competitor Analysis
We have identified some of the most powerful tools for competitive SEO analysis including:
No matter what tool you use, it's important to make competitor analysis SEO an integral part of your marketing strategy. With these tools and tactics, you can improve website performance, identify problem areas, and stay ahead of the competition.
Useful Tools For General Website Analysis
There are tons of excellent website analytic tools out there on the internet. We won't be able to cover them all. They all have their advantages based on their unique features. So every website analysis tool will offer some advantage for market analysis and data collection. You can judge their advantages by testing them and evaluating how well they match into your goals and best serve your business model. Many of these tools offer both paid and free or trial versions to allow you to explore which ones best serve your needs. Some people can be okay with the free versions but usually, the paid versions are more robust and give more detailed insights than the free versions.
Let's now look at some of the best and easy-to-use website analytic tools:
Ahrefs
The Ahrefs program crawls the internet 24/7 to collect, store, and host petabytes of data. This data hub allows users to conduct SEO audits and analyze social metrics to study their competitors' content marketing strategies and review backlink patterns. Some data groupings include:
Breakdown of image and text links
Breakdowns of nofollow and dofollow links
Broken backlinks
Most popular anchor phrases
Most popular site content
Number of backlinks from certain types of domains
Pages crawled
Referring backlinks
Referring domain regions
Referring IPs
Ahrefs is a paid program for all users, even for basic functions. You can test this program for a nominal fee to decide if it's right for your analysis uses.
Alexa
Alexa is more than just a voice recognition program for Amazon devices. It's also a website analytics tool that provides demographic and regional information based on a sample set of internet traffic to tell you which users a website attracts.
With the basic plan, you can use the Alexa toolbar in Firefox and Google Chrome web browsers to show rankings for the site you're visiting, as well as related search terms and links. With the advanced plan, you can learn more information about keywords and paid search traffic. It also includes tools like a backlink checker, traffic statistics, and a keyword matrix.
MixRank
The MixRank tool provides detailed information about a company and its affiliates. This is good for conducting competitive analysis and looking for new leads by helping you discover which products and services your competitors offer. Some data points from MixRank include:
Advertisers sorted by category, keyword, and traffic source
Contact information for company management and owners
Directories of registered businesses
Information about each company's marketing channels
Technology profiles for each company
Moz
Moz is a popular tool for monitoring SEO and social marketing campaigns. You can also use it to monitor rank racking, review backlink analysis, undertake keyword research, and run site audits. The Pro version allows users to crawl their own websites and competitor websites. The crawl feature also notifies you when you have a new site issue to fix.
Quantcast
The Quantcast program focuses on demographics and behavior. It tags websites, blogs, videos, and widgets to measure statistics such as users' ages, genders, and interest areas. It also tracks user retention and interaction statistics for a variety of factors and allows for real-time analysis to monitor changes as they occur. To use, embed a tracking code on your website to generate your own data and access limited information from other websites, such as traffic reports. Quantcast may be most successful when used with other analytics tools to see how changing a website affects conversion goals and branding.
SEMrush
SEMrush monitors competitors' display advertising and search engine marketing (SEM) strategies. It can also monitor your own website performance in organic search results and compare them with competitors. Other information SEMrush provides includes:
Changes in the search volume with data for up to two years
Nofollow and dofollow backlinks
Organic and paid search traffic volume
Ranking keywords for competitors' websites
Target competitor websites
SEMrush accounts are free but have limited features. With a pro membership, you can run more reports and receive more results per report, and you can manage up to 500 keywords across projects. They also offer two more advanced plans, "Guru" and "Business," with even more available information.
Similar Web
Similar Web can help you see how much traffic your competitors receive and which successful advertising channels they use. It includes data mining and analysis tools to extract data from local and global data partnerships, local ISPs, web crawlers, and web surfers. Variables considered in each analysis include:
Audience interest
Average time visitors spend on the website
Bounce rate
Display ad banner pictures
Estimate monthly visitors
Keywords for paid search traffic
Percentage of traffic from individual channels
Top referring websites
Traffic proportions for social networks
This program offers a free service, but they limit data to a few results for each metric. With the enterprise plan, you can access three years of web traffic data and unlimited metrics.
WhatRunsWhere
WhatRunsWhere monitors paid search campaigns to provide access to advertisers, websites, and networks in multiple countries. This program can generate real-time data about keywords, display networks, and campaigns over time to show you how they've evolved. WhatRunsWhere can also help determine what keywords and links competitors use consistently to help you decide if these are phrases you should use too. Combining this program with demographic and SEO analysis tools may be beneficial, as this can help you get more actionable information about free traffic and organic search rankings.
Locating the information necessary for a website analysis can be much easier with the aid of analytics tools. Learning how to interpret and evaluate your collected data can teach you about your competitors and your own current practices to improve your website design and strategies.
What Is Competitor Analysis in SEO?
An SEO competitor analysis is an evaluation of all the keywords, backlinks, and other optimization factors that your website's competitors use. After preparing an SEO competitor analysis report, you can use the insights to inform your own website's SEO strategy.
Essentially, this type of analysis lets you avoid developing an SEO strategy from scratch. Instead, it gives you a behind-the-scenes look at what's working for your competitors so you can build on their proven tactics.
Who Are My Actual Competitors?
When you're new to competitive analysis, you might struggle with figuring out what other domains your website is up against. You might naturally assume the biggest companies in your market are also your strongest competitors in terms of SEO. Although there may be significant overlap, it's important to survey the landscape instead of making assumptions. To identify your biggest SEO competitors, keep these tips in mind:
Review your "money" keywords: First, pinpoint the other sites competing for the keywords that drive the most conversions and the biggest return — otherwise known as "money" keywords. By maintaining your competitive edge against these sites, you can get maximum value from your SEO strategy.
Evaluate long-tail keywords: Next, focus on sites competing for the same long-tail keywords. On an individual basis, these keywords may generate less value. However, they can have a big impact on your portfolio and SEO strategy as a whole.
Consider niche competitors: Then delve into the sites that stand out as strong competitors, but only in specific areas. These sites won't be at the top of your list, but you should still monitor them regularly.
Know which websites to ignore: Some highly authoritative sites may outrank yours, but if they address a completely different intention or if they're simply too big or expensive to compete against, don't waste your resources.
Why Should I Analyze Competitor Websites?
We have gone through a detailed process that could guide your website analysis. One could wonder if we have taken time to delve into these details. The simple answer is that website analysis will grow your business in incredible ways. It is noteworthy that competitor analysis does not only make things easy in terms of helping you understand what works, it tells you how much work you need to do to be at the top.
Grappling with competition can be really tough without a proper analysis of one's website and those of competitors. Website analysis can help you with the changes you need to make on your website to perform better than your competitors.
When you focus on competitor websites while conducting your website analysis, you will learn about the other solutions your target audience can access when shopping, browsing, or otherwise searching for a product or service online. In fact, sources say that 99% of competitive intelligence professionals find competitors' websites to be a valuable source of information when conducting their own audits.
The internet is a very competitive market and in some cases, competition can be global. Understanding how other businesses reach their target audience can help you make your solution or experience better or more enticing to the same global market.
What Should I Look For in a Competitive Website Analysis?
There are several metrics you can monitor and review about a competitor's website, they are all important and will provide some insights into the changes you need to make on your own website. Notwithstanding, three metrics are important and you should take your time to monitor them to understand how your competitors are performing, what you need to learn and improve. Keep in mind that the decisions you will take will have to be guided by your goals. They include important metrics:
Customer demographics: A good knowledge of those your competitors serve can open up opportunities for you to explore. It lets you identify under-served and neglected markets. You can also use such data to find larger markets that you hadn't previously considered targeting.
Organic traffic: Organic traffic refers to visitors that are not won through paid advertising. If you depend on organic traffic to drive customers to your website, understanding the SEO statistics and search engine rankings for your competitors' content and keywords can help you discover how to alter your keywords and rank better in search engines.
Pay-per-click (PPC) advertising: Beyond organic traffic, you may want to generate targeted traffic through paid ads. If you so choose, you can study how your competitors leverage their paid traffic. Consider focusing on areas such as what kinds of ads they create, where they feature those ads, and the user engagement with each one.
Identifying Strengths and Weaknesses
As you learn how to do competitor analysis in SEO, you'll quickly find how helpful this tactic is for identifying strengths and weaknesses in both your competitors' and your own websites. You can find strengths and weaknesses in many key areas of SEO, including:
Keywords: Has the site lost important keywords or begun ranking for new ones?
Links: Does the linking structure, depth, and breadth follow best practices for SEO?
Backlinks: What's the total number of backlinks and linking domains? Are the links from high-ranking or spam sites?
Content: How high-quality is the website content? Does the site have a lot of thin content or a lack of supporting pages?
Authority: How authoritative are the pages and the domain? Does the site have many authoritative backlinks?
Technical Issues: Can you identify major technical issues, such as mobile usability or slow page speed?
Final Words
The ever-changing nature of the internet today demands that your optimization decisions should be guided by the right knowledge and data. Content development, website structure and associated practices should not be based on some ill-informed decisions. You should be concerned about user experience, website SEO trends, competitor practices and other related factors.
Analyzing your competitors and reviewing the strengths of your website in relation to its competitors can be helpful in deciding the changes you need to make to some advantages and improve your ranking. Carefully studying the recommendations we have made in this post can be a good starting point.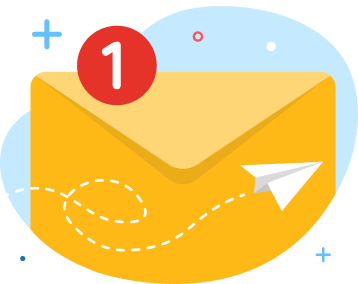 news via inbox
Nulla turp dis cursus. Integer liberos  euismod pretium faucibua