Build Your Website With The Right Tool
Building a website has become much simpler with advances in technology and the availability of easy-to-use web development scripts.
With the availability of site-builder scripts, you need only to be able to use your computer and you can build a complete website by substituting your information with the sample content.
But the choice of web building tool to use will actually depend on the goals you intend to achieve. Competition has become very tough and websites today must be crafted to survive the increasingly competitive environment.
Also read:
Most website-builder templates are not suitable for customized websites especially when certain tasks like uploading images, forms, storing visitor login details are involved. You will put all these into consideration to know which tool will best be suitable.

Understand the market
You will need to look at the practice adopted by industry leaders to know the standards and then you can work towards doing something better or work within the standards.
What will the website be doing
Selling, providing information, publishing news, forum etc
Consider the web hosting options
You need to know how much space will be available and the uptime as well as databases you can set p. You will consider these while keeping your targets in mind to know which web host will best fit your needs.
How will the website be maintained?
Will it require regular content update and maintenance or will the the update be necessary once in a long while not and will you achieve that using in-house staff or a contracted agency. Keep in mind that regular content updates help you drive traffic and improve search engine rankings.

There will be other critical factors to look into but these should shape your choice of the web designing tool to use.

Further reading:
Do Google Ads Affect Search Engine Rankings?
Digital Marketing Tips That Yield Big Results

Useful Guidelines on Some Common Web Design Tools
Within the software section of your website cPanel control panel, you will find some free software under  QuickInstall which can be used to setup your website. We will list some basic and popular tools and their use including WordPress, Joomla and Drupal. These three are the top most used Content Management Systems in the word today used for website development

WordPress: Used to create blogs. Its use has been extended to corporate websites and e-commerce.

When Should I Use WordPress?

For super-simple websites, WordPress is overkill. It's better to code from scratch by using a simpler CMS like Perch or a lightweight development tool like Jekyll. You can learn how to make a website from scratch on Todhost.

For complex sites that require too much bending, tweaking and hacking to make WordPress a viable solution, you should explore building the site from the ground up, likely relying on JavaScript and back-end programming languages like PHP or Ruby.

Also read: The Incredible Power Of Reseller Hosting

Most website creators using WordPress today run basic sites, those with static pages, a blog or news section, some sort of custom content, and a variety of common features like slideshows, contact forms, and more. WordPress plug-ins handle those features with no problems. It has the ability to create custom content and assign them your own fields and options. This helps when your content doesn't fit into the default title and content options that WordPress offers for blog posts and static pages. Unless your theme comes with custom content by default, you will have to activate a few plug-ins and do some template coding to include custom content on your WordPress site.
Here are five reasons going for WordPress and why WordPress is a good choice for your business website
WordPress is completely free: tha's right, although it's one of the world's most popular and easy to use content management platforms, WordPress is open source, which means it's free to download and install, and you and your web designer are free to tweak and modify it in any way you want.

WordPress is easy to set up: in fact, you can install WordPress automatically in just a few clicks from the QuickInstall software library in your cPanel software section.

WordPress gives you control over your content: updating and maintaining content with WordPress is quite easy and can be undertaken you without having to go through a web designer every time.
WordPress is Search Engine Friendly: by default WordPress, which was originally designed as a blogging platform, delivers reasonable search engine optimization right out of the box. With a few tweaks it can deliver class leading SEO to help your content float to the top of search results.

WordPress is easy to customize: changing the look and feel of your WordPress powered website is as easy as slotting in a new template or your web designer can create a new WordPress theme for you, or you can choose from thousands of free and paid WordPress themes and customize them for your own use.

WordPress is easy to extend: because it's open source, there's a vast community of software developers out there working on WordPress Plugins extensions that add functionality to the core software platform. Many WordPress plugins are free, or cost very little, and allow you to add advanced functionality like shopping carts, forums, social bookmarking and much more to your WordPress powered site with just a few clicks.

Joomla: Great content management system good for creating corporate websites and very customizable. Joomla has been used for the simplest and most complex websites. It has a great support community which has developed plugins and extensions to further its usefulness.
Here are a few reasons Joomla is ideal for creating your website

Social Networking; Joomla makes creating social networks easy with ready to use plugins and extensions. Social networks can be a powerful asset for many sites, and with Joomla, you can have one up and running extremely quickly and easily.
E-commerce Sites; Joomla also makes setting up an online store quick and painless. You can setup e-Commerce shops with both Drupal and WordPress also, but it tends to require more effort and special customizations. With Joomla, things are easy when it comes to setting up e-commerce shops.
Not too Technical; Joomla has found the middle ground between the ease of managing a WordPress website and the power of a Drupal site. The good news is that most non-tech savvy people should be able to run a great Joomla site without needing any technical support.
Help Portal; Joomla offers a great help portal for asking questions and getting technical support. It's not fast or extensive as WordPress community-based support pages, but definitely quicker (and cheaper) than Drupal's technical support options.
Free – Like both WordPress and Drupal, Joomla is also a free option to use on your own web servers. However similar to Drupal, there is no option to have it hosted for free like WordPress offers.
Drupal
Flexible content management system also very effective for creating corporate, business websites.

Here are the top five reasons most Drupal website developers continue to prefer the software.
Tons of Awesome Features

Due to Drupal's large open source developer community, there are literally thousands of modules available at your fingertips, instantly, with zero licensing costs.

This means that you can select and choose those pieces that make the most sense for a given project. Then, you can put those pieces together to fashion awesome solutions that meet a particular goals.

   Speed of Development = Lower Cost

Following from Drupal's breadth of features, development is considerably sped up What would otherwise needed to develop from scratch is now immediately available in plug-and-play fashion.This isn't always the case.

    Sustainability

Websites and web applications are investments of time and money. Like any other investment or capital expenditure, it's important to invest wisely, so that the investment is sustainable. Drupal's community equals longevity. It's not going anywhere Its codebase is constantly being improved upon, as code and database updates are released regularly by the community… with no licensing costs attached.

If an error or bug is encountered in a particular module, the community responds accordingly through the various issue queues on Drupal.org. This systematic, orderly process allows you to quickly find and apply solutions to problems that arise.
    Uber Secure

Drupal has an excellent track record for security It has its own security team that handles reported security issues, and security updates/released are announced as soon as they become available. It's as if you have thousands of eyes looking at the security of your website's code. If even the tiniest crack is discovered, it's resolved quickly. All we have to do is apply the update.

The amazing reputation Drupal has earned for its secure code is the reason it is the platform of choice for government agencies like the United States Whitehouse.gov and extremely large outfits, in which security concerns are forefront on everyone's minds.
What Next
Obviously, your objective will affect the tool you choose for the construction of your website. You will need to look further into the uses of each of the scripts found under QuickInstall in your website control panel to further equip yourself and justify the choice you will make on which tool will be used for building your website.

Now you know you do not have to jump start into any website project. You will require careful planning to decide on which tool will best fit your purpose
Time to Switch to Responsive Designs
Responsive Web Design (RWD) is an approach of laying-out and coding a website such that the website provides an optimal viewing experience, ease of reading and navigation with a minimum of resizing, panning, and scrolling across a wide range of devices (from desktop computer monitors to mobile phones).

Search Engines Love Responsive Sites
The primary goal of a search engine is to give you the best answer to whatever question you have asked it. Modern search engines look at more than the words on your website pages they also look at how accessible the site pages are. Over the last few years the search engines have measured the benefits to the viewer of responsive websites and give higher ratings based on responsive features being present.

Reach more audience

There are many studies that came out since early last year (2013) showing the dramatic rise in the number of people who use their mobiles and tablets for all their online activities (social networking, shopping, researching, searching google etc).

Two of these studies are published by Google (here and here) with some very interesting findings, the most important are noted below and summarized in this custom infographic

Appearing on smartphones is critical for local businesses. 94% of smartphone users look for local information on their phone and 84% take action as a result, such as making a purchase or contacting the business.
77% of users have researched a product or service on their device, and 46% of smartphone users have made a purchase on their phone
67% of people start shopping on one device and continue to another
65% of sequential shopping occasions are started on a smartphone
34% of people turn to the screen that's closest when looking for information.

What does this mean for businesses? If you don't offer your users or potential customers a good experience on the device of their choice, you may lose visitors or customers.
What is the difference between a mobile website and a responsive website?

Many people tend to confuse a mobile friendly website with a responsive website but that's not exactly the same. A mobile friendly website looks good on mobile devices but may not look so good on devices with bigger resolutions.

In the majority of the cases, there is the desktop version of a website and then there are dedicated pages (usually on an m.subdomain) optimized for mobile which are different from those shown on the desktop.

While these websites look good on the desktop and mobile, if you view them on other resolutions the user experience is not so good.

With responsive websites there is only one set of pages (and one set of code) for a website and what is changing is the way those pages adapt in the different devices.

SEO Benefits For Responsive Web Design

Google Says responsive designs is the way to. If Google says this is the way to do (something) you would do well to listen to the friendly advice

We rely heavily on search engine results and traffic to drive our lead generation efforts, so why go against what the Big G says? They quite clearly state that responsive design is their recommended configuration for mobile site development. Just listen. You can be sure that there's some SEO value in there.

Eliminates Duplicate Content

One of the primary issues with building a separate mobile site is the fact it is a standalone site. Each m. version of your page is considered a separate entity in Google, meaning that you may unknowingly be creating duplicate content. Although Google claims that a mobile version with the same content as a master site won't be hit with the Panda stick, it still means you have duplicate content on the web and you run the risk of serving the wrong version at some point.

Stronger Link Building

Unlike a mobile and desktop version of a site, a responsive site has a single URL for each page. This means that any link to your master site is in essence a link to your mobile site as well. There's no diluting of PageRank and you're building a stronger backlink profile on both desktop and mobile search at the same time. SEO win!

Reduces Bounce Rate

I think we've all experienced it at one point or another? Opened a website on our mobile device and faced with a lot of horizontal scrolling and teeny tiny copy. The endless battle with your mouse tracker or swipe screen coupled with the necessary squinting is enough to cause you to close the site and try the next one. Hello, bounce rate!

Google uses bounce rate as a signal of user satisfaction with results. If a person is closing your site after a few seconds or not clicking through to any other pages, your bounce rate is going to rise and Google will drop your rankings for those key search terms, which naturally results in less traffic. A responsive design can help reduce your bounce rate as people are able to see that the site is designed for best user experience, irrespective of device. Navigation is optimized for mobile and all page elements scale according to the screen size.

Reduces Page Load Speed

According to Google, the average mobile page load speed today is over 7 seconds. Google prefers mobile pages to load in one second or less. A responsive website design does not require queries to redirect users to a different URL (the mobi version of the page) and thus it significantly reduces the load time of the page.

While it isn't what is good for user experience is good for rankings. Again, who are we to question?

Improves Mobile Search Rankings

This is another example of the Google Says; type suggestion. In addition to recommending responsive design for mobile, it has also claimed that it ranks sites optimized for mobile higher in mobile searches.

Considering that mobile search is set to overtake desktop search queries in 2015. (Another bold predication, this time made by analyst firm BIA/Kelsey) it is probably a good idea to get a head start on your competition-to-be in mobile search by implementing a responsive website now.

Switching to responsive design will help you rank better in mobile (and possibly desktop) search as you continue to build backlinks to a master site and provide your visitor with the best user experience for their preferred device. With all statistics and trends pointing to this becoming the leading source of website traffic, we highly recommend considering responsive design if you are looking to continued success with search marketing
Fixing Your Website Mobile Friendliness With The Robots.txt File
Google is changing its search results to benefit sites that are mobile-friendly. This has been widely termed Google's Mobile Armageddon. Google provided a mobile-friendly test that you can use to check whether your site will benefit from these new changes. Check Your Website Mobile Friendliness

I used Google's test for some of the websites we have designed and found some errors. A particular website gave a major error but i was able to make some progress and improve on the mobile display for the site simply by adjusting my robots.txt file.

I found out it was a simple fix and all I had to do was modify the robots.txt file to give Google access.

Background on the mobile Armageddon

The robots.txt tells search engines what pages they shouldn't index.

As more people have started using mobile devices, Google's been modifying their search algorithms to make it easier for mobile devices to find mobile friendly sites

In February, Google announced that on April 21st, they would rely more on their mobile-friendliness signal for ranking and that it would have a significant impact on search results.

The April 21st change is what some people on the web have termed as Google's Mobile Armageddon since many sites that aren't mobile friendly will likely have a significant loss in traffic.

Checking whether Google thinks your site is mobile-friendly.

By now, you've probably heard of responsive design and know that it helps to make your site mobile-friendly. A responsively designed web site adjusts to the width of the device viewing it.

If the site doesn't adjust to the width of your mobile device and if you have to scroll horizontally to see the whole page, it's not considered mobile-friendly and you'll likely see a loss of ranking as a result.

If you navigate your site with a mobile device and it looks, navigates, and functions great, it's mobile-friendly. However, it doesn't matter if you see it as mobile-friendly, but rather whether Google sees it as mobile-friendly.

If your site is mobile-friendly for you, go to https://www.google.com/webmasters/tools/mobile-friendly/ and double check that Google agrees with you. You should primarily check your home page and your main traffic generating pages. You might be surprised by the results.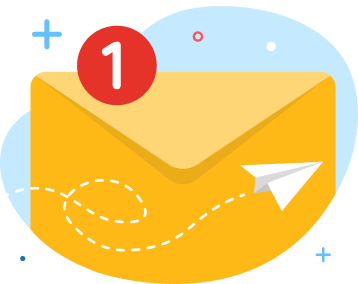 news via inbox
Nulla turp dis cursus. Integer liberos  euismod pretium faucibua