Useful Tips and Tricks for WordPress SEO
Optimizing your WordPress website needs more than a simple approach. Because of the importance placed on SEO, most website owners would want to find the perfect plugin to do this.
But there some common mistakes associated with most Search Engine Optimization strategy which will apply to WordPress websites as well and we will be discussing this in this post.
More from our blog:
SEO Tips For a Local Google My Business Page
SEO Best Practices That Will Drive Traffic To Your Web
1. Optimize Page Titles & Descriptions
Page titles and meta descriptions are arguably two of the most important aspects when it comes to your SEO strategy. We place page title as the most important in this order. Title tags are the tags that tell the Search Engine the title, or formal description of the document or page.
This is the word or phrase that is seen at the top of the browser window. The most important rule about title tags is, don't put anything in the title tags but keywords. Once again this is an easy time to slip in your keywords, so don't miss out.
Further reading:
Do Google Ads Affect Search Engine Rankings?
Search Engines. Page titles factor heavily into whether your website will be shown in SERP (Search Engine Results Page) and whether users will click through. Keyword-rich page titles help search engines determine what your page is about and whether it's relevant to a user's search query.
User activity. Even after serving your site as a result, it's important to have a well-crafted page title and meta description to help guide users to your site. Relevant and informative page titles and meta descriptions help influence users to click through to your site.

Once you determine what keywords you'd like to optimize for, there are several user-friendly WordPress plugins to help users easily create optimized page titles and meta descriptions, most notably WordPress SEO.
These tags are dwindling in importance since Search Engines are now looking at content, but every little bit counts. Optimize your meta tags to match your content, products, and services, and the Search Engines that still look at meta data will reward your efforts.
2. Fix Duplicate Blog Content
One common mistake with SEO is the issue of duplicate content. Duplicate content is extremely harmful to your site; not only does it devalue your content, but most importantly, this could be viewed as "spammy" and can negatively impact your rankings.

If you must keep posts under multiple categories, you have several options. One option is to completely remove the category from the URL structure of your blog posts.

To change the link structure of your blog posts, you begin by visiting Permalinks in the Settings section of your WordPress dashboard:

You can then select the URL structure of your blog posts. A helpful hint: these changes will be immediately applied to all blog posts, including ones you've already published.
What is Duplicate Content
Duplicate content generally refers to substantive blocks of content within or across domains that either completely match other content or are appreciably similar. Mostly, this is not deceptive in origin.
People mistake duplicate content for a penalty because of how Google handles it. Really, the duplicates are just being filtered in the search results. You can see this for yourself by adding &filter=0 to the end of the URL and removing the filtering.
Adding &filter=0 to the end of the page URL on a search for "Raleigh seo meetup" will show me the exact same page twice. I'm not saying Meetup has done a good job with this, since they actually indicate the two versions (HTTP and HTTPS in this case) are both correct in their use of canonical tags, but I think it does show that the exact same page (or similar pages) are actually indexed, and only the most relevant is being shown. It's not that the page is necessarily competing or doing any harm to the website itself.
What Causes Duplicate Content
HTTP and HTTPS
www and non-www
Parameters and faceted navigation
Session IDs
Trailing slashes
Index pages
Alternate page versions such as m. or AMP pages or print
Dev/hosting environments
Pagination
Scrapers
Country/language versions
3. De-index Tag & Archive Pages
In an effort to help organize your blog content, you've likely inserted relevant tags. As a result, your blog will generate tag pages to help visitors browse your blog topics by tags. This can certainly help users navigate your blog, it could have an impact on SERP. Although search engines may find these pages to be relevant to search queries, tag pages aren't ideal for new visitors coming to your site.

Another byproduct of your blog are archive pages. These pages are automatically generated, and depending on the size of your blog, can add numerous pages to your site. These pages might improve user navigation in your blog, but it usually creates several archive pages at the root domain.

Search engines tend to find pages easier the closer they are to the root, meaning they're also at a higher level. With numerous archive pages at the root, Google and other search engines could see your archive pages as the same level of importance as your optimized landing page – simply because they're both located at the root domain.

Inserting noindex tags or disallowing these pages in the robot.txt file are both effective solutions to allow these pages to exist without affecting search results. Noindex tags are very straightforward – they tell search engines not to index these pages for search results. Your robot.txt works similarly, but rather than simply tell search engines to not index, you can prevent search engines from crawling these pages altogether.
4. Optimize Site Images
It's important to make sure you're optimizing your images for search. Content doesn't come easy to everyone, so slip in your keywords whenever possible, this applies to image names. If you are saving a picture of a guy working on a computer for your web design web site, don't call it "some_dude.jpg", call it "web_site_design.jpg".
The Search engine will look at the code for the site and see the image pertains to the content of the site and this will be another relevant element on that particular page. You have to take the easy ones when you are given a chance.

Search engines do a great job in identifying your website's content, but it's not as strong at identifying images. Inserting descriptive alt texts will help search engines identify the context of your images and as a result, help your site appear in more relevant searches.

Another factor to consider in regard to your site images is load time. Google has used site speed as a ranking factor for several years, and images can have an impact on your overall site speed.

Try to avoid using large image files when possible; many sites mistakenly insert large images and simply resize them on the page rather than uploading a smaller image file. Although the image appears smaller on the site, visitors still must download each image at its original size which negatively influences your site speed.
5. Optimize for Mobile Traffic
A mobile-friendly site is important for all websites, especially after Google recently rolled out changes for mobile search to emphasize pages that are mobile-friendly and penalize those that aren't seen as mobile-friendly.

This change could have a big impact on your site traffic, especially if the majority of your traffic comes from mobile users. You can determine your mobile traffic through the Audience section in Google Analytics.
6. Don't over-optimize
One of the best SEO strategies is often one of the most overlooked: creating quality content. Search engines want to share the best and most relevant sites, and your site should reflect this as well. Your SEO strategy should never rely on the number of times your keyword appears on your site – quality content should always be your number one priority.
7. Build Your Content Around Keywords
Keywords are the most important aspect of good SEO, this is where you tell the Search Engines what your site is about. Search Engines use an algorithm to determine the "Keyword Density" of your site with this formula:

Total Words ÷ Keywords= Keyword Density

Use this formula on your competitors web site and see how they score, then aim to beat that score. That will be a good way to out-smart your competitor ranking in SERPs. Take keyword selection seriously. Choose keywords that best relate to the information, products or services that you are offering.

Use keyword phrases instead of just using single keywords. Phrases tend to be more beneficial and you rank for more words and drive better traffic. Most people don't just search for one word, they type phrases, so you should consider the phrases that best suit your sites target market. For example, if you are creating a site about "Web Design" in Nigeria, you would include "Nigeria web design" in your keywords.
Another way around this is not to separate keywords with commas, just use spaces, and the Search Engines will make the phrases for you. This later approach had been recommended by some search engines and had been the method adopted by Todhost especially in writing page titles. The most important thing to remember is that the content of each page is different, so only use keywords pertaining to that page.
8. URL Text
When you name a new page you have the option to give it your preferred page title. Titles are extremely important because the URL address is the first things a search engine comes across when indexing your website pages. You have to remember content doesn't come easy to everyone, so you gotta slip in your keywords when the process gives you an easy one.
9. ALT tags
Alt tags are keywords that you can attach to images, giving more weight to the image since Search Engines can't analyze the content of the image itself. Here is a chance to slip in more keywords without writing great content, use it.

Heading tags
Heading tags are associated with the bold font that leads into a section of text. Like this:

Your heading tags should only be keywords, and should be presented in the order that your Meta tags follow.

H1= first meta tag, H2= second meta tag…

Try to utilize all 6 heading tags on each page to ensure maximum page optimization.
10. Content
It is generally acknowledged that on the web, "Content is King." Each web page should have at least 350 words on it, and the more the better, but keep in mind the formula for keyword density. You don't want to fill a page with 1500 words of lots of irrelevant content and only 5 keywords in it. Some people get hung-up on how browsers display text, and use images with text in them because they want a cool font, but browsers can't read the text embedded in images, so this content ads no weight to the page in the eyes of Search Engines.

Linkbaiting is the new trend among high ranking sites. Linkbaiting means writing quality content, or articles that other web sites can display on their pages as long as they give credit, and a link to your site.

You don't have to be an expert to write good web content, just be thoughtful of how you word things and incorporate your keywords. We suggest you just write the way you speak.
11. Hyperlinks
Hyperlinks are text links to other pages on your site. The rules of SEO and hyperlinks are easy:

• Use hyperlinks so the Search Engine will have a text link to follow to the next page
• Don't use one word links, use long link phrases, preferably keyword phrases
• Use bullets, or some sort of small image that you can attach an ALT tag to, this will ad more importance to the link, and throw in a couple of free keywords for you.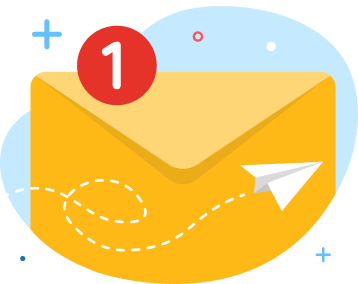 news via inbox
Nulla turp dis cursus. Integer liberos  euismod pretium faucibua