Why WordPress is so Powerful and Popular
WordPress has come a long way since it was first launched in 2003. It has grown to become the most popular Content Management System today with a large community of developers supporting the software. You will only appreciate the power and beauty of WordPress when you begin using it and learn about its facilitating popularity.
WordPress now powers 40.0% of all websites on the internet, that's no mean fit with over 1.7 billion websites available on the web today. But very few, including those who use WordPress can tell the story of how WordPress has grown to become such a top preference for developers and earned such outstanding popularity.
Further reading:
An Easy Guide to Website Development Planning
A Practical Guide to Page Speed Improvement
4 Ways to Build Quality Backlinks to Your Website
The story of WordPress
WordPress was initially created and developed by Matt Mullenweg and Mike Little. Following the discontinuation of b2/cafelog by its developers, Mullenweg and Little took advantage of the gap to create WordPress.
Though WordPress was initially based on b2/cafelog, both Mullenweg and Little and many more open source contributors have since made significant developments to WordPress, setting it apart as a unique software from b2/cafelog.
WordPress is built on PHP and MySQL, and licensed under the GPLv2, which means it is free to use and modify by anyone. The total collaborative effort behind developing WordPress is estimated to have taken 151-people years to build, with an estimated cost of over $8 million.
WordPress Leads
WordPress is simply amazing. It is the world's most popular content management system powering over 34% of all websites on the internet. On top of that:
WordPress has a 60.8% market share in the CMS market
WordPress powers 14.7% of the world's top websites
500+ sites are built each day using WordPress while only 60-80 per day are built on platform like Shopify and Squarespace
The WordPress Plugin Directory features 55,000+ plugins
Woocommerce power 22% of the top 1 million ecommerce sites in the world
WordPress Usage
WordPress now powers an estimated 40.0% of all websites on the internet, with a 40.0% share in the CMS market. Besides being the most widely-used CMS, WordPress is also the fastest growing. Of the top 10 million websites online, more than 500 sites built each day are powered by WordPress (versus 60-80/day that are built on managed platforms such as Shopify or Squarespace). In addition to that, WordPress powers 14.7% of the world's top websites.
These top websites powered by WordPress include The New York Times, Spotify, TechCrunch, The White House website, BBC America, and even the Facebook Newsroom! The fact that WordPress can work well for all of these different entities is a testament to how flexible it is. WordPress can effectively act as the backend for many different types of websites, including personal blogs, news websites, portfolios, and ecommerce websites.
There are 37 million global searches made for the term "WordPress" on a monthly basis. Furthermore, real-time WordPress activity data shows that each month, there are over 409 million people viewing over 20 billion WordPress pages, with over 70 million new posts, and 77 million new comments. That sounds amazing.
How Did WordPress Get So Popular
There are some top ten reasons WordPress is preferred by many. We look at them below.
WordPress Focuses on User Experience – WordPress is optimized for usability, speed, friendliness and other factors that enhance the experience of website visitors. With few plugins, you can significantly improve WordPress user experience.
WordPress Allows You to Create Attractive Permalinks. You can create an attractive URL slug with WordPress. The URL can contain only desired keywords to boost website visibility.
WordPress Makes Metadata Easy to Manage – With WordPress, you can boost your SEO with metadata and they are so easy to input with no additional code edts necessary.
Optimizing Images for SEO Is Simple on WordPress – With plugins, you can have optimized images in WordPress.
WordPress's Sites Don't Frustrate Users with Slow Load Time – WordPress is optimized out of the box. The speed can further be enhanced with plugins.
WordPress ia optimized for mobile users – WordPress is mobile friendly out of the box.
WordPress Helps You Integrate Your Campaign with Social Media
WordPress Has Awesome Plugins Made Specifically for SEO
WordPress Is Easy to Integrate with Other Software Tools
WordPress Has SEO-Friendly Themes
Updated WordPress Statistics
Here are some fascinating statistics about WordPress you will love.
1. 40% of the Web Uses WordPress
This is astonishing, but supported by statistics. According to WordPress.com and Netcraft, WordPress now powers an estimated 40 percent of the web. This confirms that WordPress is such a powerful content management system, unparalleled in versatility and that makes WordPress fit for nearly every project and can be deployed everywhere from small personal blogs, small business websites to powering Fortune 500s like Sony Music and the Forbes blog.
Going by the fact that the total active websites on the web today is estimated at over 1.3 billion, it implies that WordPress powers at least 455,000,000 websites on the web. That is simply stunning and shows how lucrative the developer community can be. That figure also supports the growth rate and we can predict even greater growth in the coming year because it is a profitable community with great prospects for growth.
2. Users Make 70 Million New Posts and 77 Million New Comments Each Month
This data supports WordPress popularity and amounts to over 2,333,333 new posts every day, 97,222 every hour, and 1,620 posts every single minute! Given that an average post is around 300 words, we are talking about almost half a million words being written each minute using WordPress. (source)
3. WordPress Gets 487 Billion Spam Messages Every Month
Spam comments have skyrocketed in the last several years. Statistics from Akismet tell us that the number of spam comments generated over one month is 6,208 times higher than the number of legitimate comments. In other words, WordPress gets bombarded by 487 billion spammers. But with Aksimet,, WordPress websites are able to fend off 99.9% of the spam.
4. More Than 1.1 Million New Registered WordPress Domains Every 6 Months
A survey from 2015 year of global internet CMS usage revealed that WordPress is responsible for an estimated 1.1 million new domains every 6 months. It can be reasonably conceived that that figure would go much higher today.
5. WordPress Is Searched For 2,940,000 Times Every Month
A reliable keyword-analysis tool, Data from KWFinder revealed that the keyword "WordPress" is searched 2,940,000 times every month. That suggests that the results could be much more than that if we are to include all relevant long-tail keywords.
6. WordPress Dominates Google's SERP with 2.28 Billion Results
That is stunning and only speaks of the popularity of WordPress. It accounts for over two-and-a-quarter billion WordPress-related search results on Google.
7. WordPress Is, by Far, the Most Used CMS
According to information compiled by W3techs, WordPress accounts for 61.8% in CMS market share. The next most popular CMS is Joomla, with 4.7% market share.
8. WordPress Is Available in 196 Languages
Statistics available at the translation website of WordPress shows 196 locales with 40 of those at 100% translation. The total number of available locales is 196.
9. WordPress Is More Visited Than Twitter
With 163 million unique visitors per month, WordPress is more visited than Twitter, which gets around 156 million unique visitors per month, as stated by Automattic.
10. WordPress Has 501 Times Fewer Employees Than Amazon
It's truly amazing what WordPress has been able to achieve with just 1,148 employees. What's more, these employees are scattered in many different places around the world and manage to do their work completely remotely. (source)
11. Users of WordPress make 27 New Posts Every Second
If you look at activity across WordPress.com, you can notice that bloggers from all around the world make approximately 6 new posts every second.
12. English Is Used to Write 71% of All WordPress Content
The same page tells us that English is the most used language to write content on WordPress. Spanish is second with 4.7% and Indonesian is third with 2.4%.
13. The Average WordPress Developer Earns $51,000
Statistical information available on Payscale.com unveils that the average WordPress web developer earns over $50,000.
14. There Are Currently 54,000+ Free Plugins
The WordPress Plugin Directory currently lists over 54,000 plugins with 1.5 billion total downloads. This is way too high and raises the question and need for WordPress to take down plugins which have not undergone updates for a period of time. That's for WordPress to decide but there are lots of irrelevant and outdated plugins in the WordPress directory.
15. WordPress 5.3 Has Been Downloaded More Than 7,000,000 Times
The current version of WordPress, WordPress 5.3, has been downloaded more than 7 million times. Just watch the download counter to see how fast the number increases.
16. There Have Been 1,063 WordCamps To Date
WordCamps are casual, locally-organized conferences covering everything related to WordPress. The first WordCamp was organized in San Francisco by Matt Mullenweg in 2006, and there have since been over a thousand more of them.
17. Less Than 1/3 of All WordPress Installations Are Updated to the Latest Version
Even though WordPress actively encourages users to upgrade to the latest version, only 23% of users have actually done so. More than 27% still use version 5.2. All users who hesitate to upgrade their website are jeopardizing their security and putting personal information of users at risk. If you have issues with running an update for your WordPress website, check our guide on How to Update Your WordPress Website.
18. WordPress is Behind 30.3% of the Top 1000 Websites
This statistic suggests that WordPress is increasingly being trusted for performance, powering about 1/3 of top 1,000 websites. This statistic may not seem too impressive when you first see it, but you have to realize that the use of off-the-shelf content management systems is very rare when it comes to large sites with extremely high-performance requirements.
19. WordPress Takes Care of 80-90% of Google's Crawling Issues
According to the former head of Google's webspam team, Matt Cutts, "sites built with WordPress are capable of ranking higher in search results because the CMS takes care of 80-90% of Google's crawling issues." This means Google loves and endorses WordPress as an SEO friendly web development tool.
20. One WordPress Theme Has Earned Over 12 Million Dollars in Sales
The most popular and most purchased WordPress theme on ThemeForest (premium WordPress themes and plugins marketplace) is Avada and it has generated over $12,000,000.00 in sales. Avada costs $59 and it has sold over 200,000 copies and is still counting.
WordPress.com vs WordPress.org: What's the Difference?
The term "WordPress" is often used interchangeably while referring to two software variations. But there are real differences between WordPress.com and WordPress.org and you'll want to know.
WordPress.org is the open-source CMS that we'll refer to in this article, while WordPress.com is another popular blogging platform with basic functionality that can be accessed for free.
While WordPress.com uses the WordPress.org core software, this is where their similarities end.
WordPress.com is fully for-profit, while WordPress.org is not. With WordPress.com plans, users can opt to have WordPress handle the technical aspects of running a website — including the installation of themes and plugins and the routing of a domain name to your blog.
However, WordPress.com isn't as customizable and flexible as WordPress.org, where you have to take care of everything yourself (including finding a web host and installing the WordPress software). But with this freedom comes a price, since this means you also have to take care of the less fun aspects of having a website, like troubleshooting site maintenance if your website suddenly goes offline.
With a basic understanding of the differences between these two WordPress platforms, let's look at some of the most interesting WordPress statistics that support the use of WordPress as a content management system (CMS).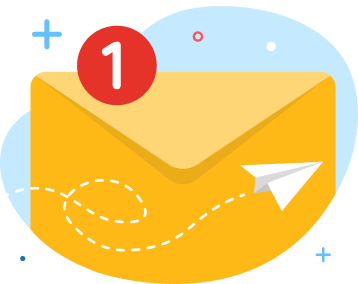 news via inbox
Nulla turp dis cursus. Integer liberos  euismod pretium faucibua