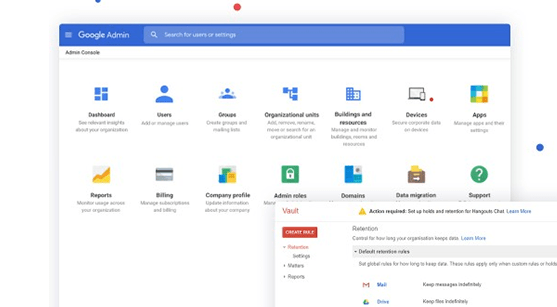 The Incredible Power Of Reseller Hosting
A reseller hosting plan is actually a business account allowing you to resell web hosting space like you are your own web host. Because it is slightly expensive and billed monthly, it is not ideal for people who host single websites for their business, personal use or for their organizations.
If you are a web developer, designing websites for other people and providing web hosting for their websites, then a reseller hosting account will be an ideal way to pay less for the websites under your control.
With a reseller hosting plan, you are like your own web host and do not need to pay for individual hosted accounts. You are able to create a web hosting account for your clients and in most cases, there is no limit to the number of accounts you can create. You are able to set disk space and bandwidth limits for every account under your control.
Designing websites for other people and providing web hosting for their websites, then a reseller hosting account will be an ideal way to pay less for the websites under your control. With a reseller hosting plan, you are like your own web host and do not need to pay for individual hosted accounts. You are able to create a web hosting account for your clients and in most cases, there is no limit to the number of accounts you can create. You are able to set disk space and bandwidth limits for every account under your control.
Most Web Hosts Started as Resellers
Most of the big web hosts known to you today started as resellers to other web hosting companies. Some of them have grown their small reseller hosting business into large web hosting companies that run clustered servers.. Todhost started as a reseller host in 2009, Reseller hosting is ideal for starting your web hosting company and growing it into a profitable business.
Get started with Todhost Reseller Hosting
Advantages of Reseller Hosting
The primary difference between a shared hosting service and a reseller hosting service is the significant control you exert as a reseller, the ability to host multiple and stand-alone websites, create your own web hosting plans, resell your web hosting space at your own prices to your own customers and create packages with unique, somewhat independent control panel. These are what you will not be able to do on a shared hosting service.
Here is a summary of the benefits that come with a reseller hosting plan.
With a reseller hosting plan, you can host unlimited websites. The only constraint you will have is the disk space allocated to your reseller account.
If you are a webmaster or web designer hosting up to 10 websites, you can save some web hosting cost by putting them all on one reseller plan instead of having the hosted separately. For example, our cheapest reseller hosting plan at Todhost goes for NG3,000. Let us assume you have up to 10 shared hosting accounts running on 2GB, that will cost you NGN40,000.00 annually. With a reseller hosting plan, you will be able to pay NGN36,000 annually to host all 10 websites and even more. That saves you NGN4,000 with the opportunity to host more websites if your disk space permits. If the average website you host can use an average of 500MB, then with the 10GB plan, you can host as much as 20 websites. That gives you a NGN40,000 savings when compared to using a shared hosting service for every website.
Host with private name servers
A reseller hosting account is like a server on its own. You can create your custom nameserver for it, creating the nameserver with your own domain name. All you will have to do is to ensure that all domains pointing to your reseller hosting server are directed to your customized nameserver from the domain registrar admin panel. This will help to promote your hosting service.
View Todhost reseller hosting plans
Create Your Own Web Hosting Packages
Reseller hosting allow you to do some custom packages set to your customers.. You can limit resource usage based on the packages set in your Web Host Manager. Depending on the privileges allowed by your web host, you can set the number of sub-domains a client can use, limit the amount of bandwidth that can be available for your clients and set all other preferences.
Sell Web Hosting Services
Indeed, one of the most exciting features of a reseller is the possibility that you can sell your web hosting services. With your reseller plan, you can sell small web hosting packages to small businesses who do not use too much resources and also make some money for yourself. Once your reseller hosting plan is running, all you will need to do is buy your new domain names and then you can host the website on your reseller account.
Support for reseller hosting clients are as good as support for shared hosting clients and does not add extra costs. On like dedicated or VPS services, you pay extra for support. Reseller hosting can therefore be run by companies with little experience with server management..
Reseller accounts are scalable and can easily be upgraded to provide for more resource availability including bandwidth and dis space allocation.
Focus on Marketing and Sales
Because the responsibility o manage the server is taken away from the reseller, the resellers need only focus on marketing and sales. This is another reason a reseller account is highly recommended for small business startups in the web hosting industry. It allows the business to focus on building clientele and not be worried about server administration, maintenance, upgrade, and other related functions which remain the responsibility of the main web hosting company.
Resellers do enjoy a lot of free tools including cPanel and WHM (Web Host Manager). The WHM anel allows you to manage the reseller clients, create packages, add accounts, suspend and unsuspend accounts, terminate accounts and perform a lot of other functions allowed by your web host. Some web hosts will even offer free billing software management facility to allow you effectively manage your clients and automate your payment system, account suspension and termination processes and make your client support easier.
Do You Need Reseller Hosting?
If you host multiple websites, you will have to decide if you really need a reseller hosting service. This is because you have other options outside reseller hosting.
You can decide you host each website with a shared web hosting service. In that case, you simply purchase a shared hosting for every website you set up.
Use add-on service available on your shared hosting to host multiple websites. In this case, all the add-on domains use the resources of your shared hosting plan. This can sometimes be a problem if you are hosting a content management system that is resource intensive. The result will be a slow website which will lead to poor user experience and negative ranking on search engines.
You can also choose to host with a VPS or dedicated service. A Virtual Private Server is as good as a dedicated server but involves partitioning a server and allocating it to various users. It allows customizations like a dedicated server but performance of one VPS can still affect the performance of users on other VPS. A dedicated server is a stand alone and also the most expensive option among these.
The Major Advantages of Reseller Hosting
You are able to manage all your domains and cPanel accounts from one single login. This is because a reseller hosting plan comes with a web host manager (WHM) which allows you to create and manage all hosting accounts once you are logged in.
One web hosting payment. With a reseller hosting plan, you do not need to pay separate hosting for each domain name. You choose either to pay monthly, semi annual or annually for your reseller plan and you can host all your accounts there.
Greater management control over accounts and resources. You can set your disk space allocation, ermails, databases, sub-domains and bandwidth limits for each account. You also choose to suspend or unsuspend an account. A reseller plan gives you greater control over account management.
Personal nameservers if required: We have discussed this earlier. With your reseller hosting, you can use your custom nameserver to point domains to your hosting platform instead of hosting with the default nameserver of your hosting company.
Are All Reseller Hosting Good?
The fact is that we cannot say all web hosting services are good. Below, we have listed the factors that should guide your assessment of a good reseller web hosting service.
Uptime is a key factor in assessing a good web host. If you run a reseller account and sell web hosting space, your customers look up to you and not your web host. You have to properly assess the host from whom you purchase your reseller plan to be sure of their credibility and reliability to be sure they won't ruin your reseller business. Todhost offers 99.9% uptime allowing a 0.001 percent downtime which will most likely not be noticeable but will mean that there could be a server restart in six months. a 99.9 percent uptime promise has become our standard offer for all web hosting plans including reseller plans, shared and dedicated hosting.
It is always a good practice to pick a web hosting provider that is close to you, a provider that operates in your region. This makes resolving issues through calls quite easy. There are other good things associated with coverage; for example, closer servers tend to be faster than very distant servers. However, there are settings that help speed up websites
Web hosting business has become very competitive and expensive to run. Price considerations are important because quality is tied to price. A very cheap web host is something that points to danger in future. It suggests that in a few months or years, paying bills could be a problem and we have seen cheap web hosts pack up after a couple of years.
Consider what you get in terms of service – customer support, free installation, automated script installs like Joomla, WordPress, Magento, Drupal, OpenCart and many others. You also must take seriously how the provider resolves problems; for example, is there a ticketing system, is there a phone number to call, and if possible, how long it takes to resolve the problems. You may want to send an inquiry email to the web host and see in what time the reply comes.
More stories from our blog::
How A Plugin Installation Can Crash Your WordPress Website
20 Ways You Can Reduce Your Website Bounce Rate
How to secure your website from attacks using the .htaccess file
Why Choose Todhost Reseller Hosting
You will find numerous reasons, those we can enumerate and those you will discover during your engagement with us and in the use of our services. However, we have outlined four basic reasons why you will want to use Todhost web hosting services:
Years of Web Hosting Experience
Experience, they say, is the best teacher. We have passed through the huddles and now what it takes to provide a good web hosting service. Since 2009 when we started the web hosting business at Todhost, we have sustained our quality of service and worked hard to always improve on service delivery. Our web hosting is loved by customers for its reliability, security and all our web hosting plans are carefully tailored to provide the best service. We offer robust and dedicated disk space for web hosting and reseller hosting services and we have set very high standards for web hosting with many unlimited features including bandwidth, emails, databases and add-on domains
Technical Capacity and Customer Empathy
At Todhost, we simply put ourselves in the position of our customers and will provide the best service possible. If there ever is a problem, we have a technical team that can resolve it as speedily as possible. We have been around for years and have seen it all. You can always rely on our strength and technical capacity to support your online business. Todhost understands the needs of customers and so we stop at nothing to offer additional free services including website backups using R1Soft enterprise backup software, 24/7 support using telephone and our constantly monitored ticketing system.
Trust, Quality and Reliability
It is good to always evaluate your web hosting provider for trust and reliability. Todhost has been providing high quality service with unmatched reliability since 2009. We offer shared web hosting service, reseller web hosting, VPS hosting, dedicated server hosting and domain registration services. Since 2009, Our clients love our web hosting and you will love it too! Todhost's exceptional performance, experience, commitment, and continuous investment in web hosting infrastructure guarantees Superior Quality Web Hosting services in Nigeria!
This is very important for reseller hosting clients. You could be operating a reseller hosting account somewhere and want to transfer over to Todhost. You need support to help you move your websites and this must be done so that you do not experience any downtime. We provide free transfer services when you move your site to Todhost. We move your files, scripts, emails, databases and domain name with no downtime.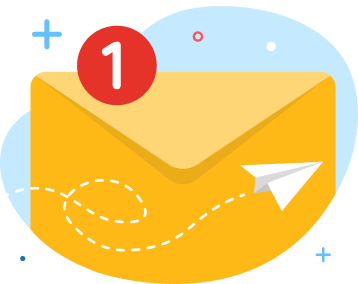 news via inbox
Nulla turp dis cursus. Integer liberos  euismod pretium faucibua